·
Will work for track time
Discussion Starter
·
#1
·
Hey guys,
I have really been trying to work on my body positioning lately as I approach my first track day later this month. One problem that I am really having is my inside foot positioning as I am in the turn. I have an 04 R6 and the problem that I am having is when I am in the turn, the ball of my feet are on the rear set, arched up and away from the ground but the back of my boot keeps rubbing against the swingarm. I noticed it when I got off the bike and looked at the swingarm and the paint was rubbed off.:dunce:
This is were the paint is rubbing off.(dont mind the chicken strips. This tire was 10 miles new.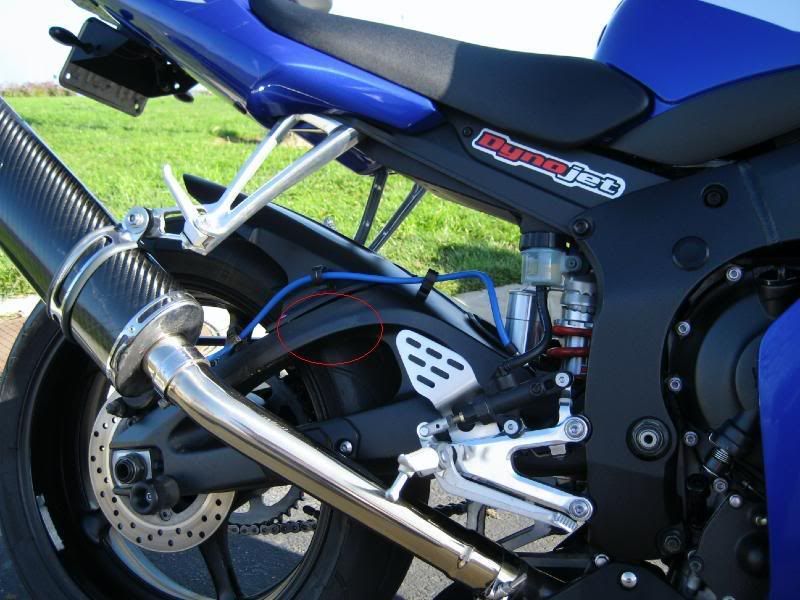 So my question is, for you 03-05 owners, do you have the same rubbing issue? I wear a size 44 Alpinestar SMX4 boot and I find it hard to not rub against the swingarm. I noticed that the new generation swingarms have a plastic casing around the swingarm, the exact place were I am rubbing.