Discussion Starter
·
#1
·
Riders Discount
has Leatt STX Road neck braces in stock and available to ship today!
These are not currently listed on the website, but you can place your order with
Brad
by giving him a call at 866.931.6644 ext.
810
. Is email more convenient? Send us a message through this forum or write to us at FORUM at RIDERSDISCOUNT dot COM, and we'll get back to you right away!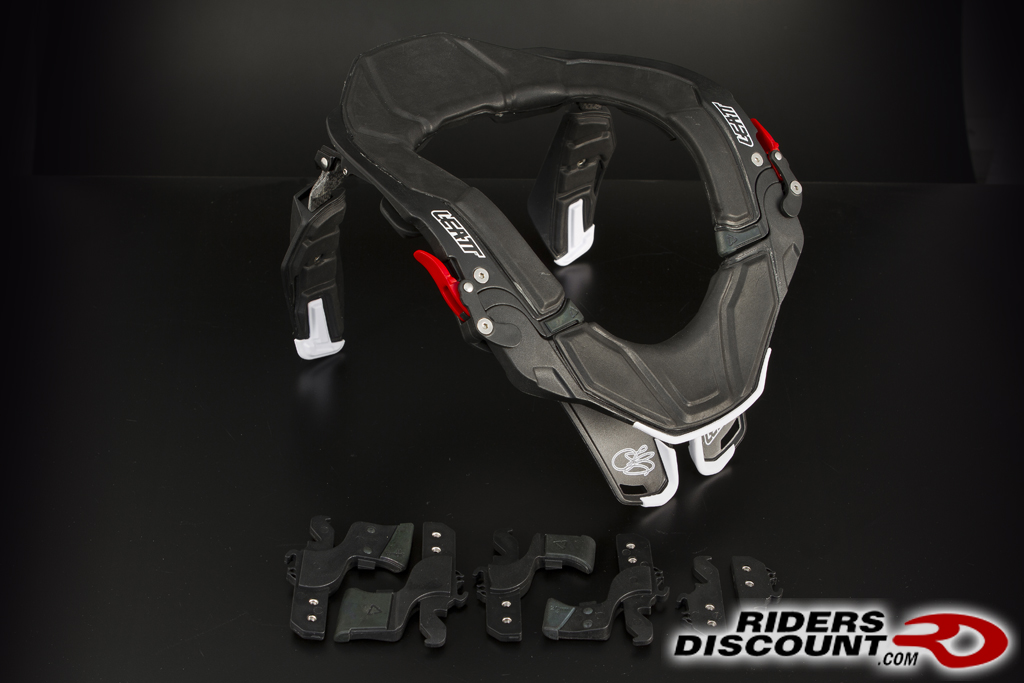 Neck injuries can be of the most serious upper body injuries in motorcycle road accidents. Leatt STX Road, the all-new neck brace for street motorcycle riders, forms an essential part of your personal safety system. It functions in conjunction with your helmet and is designed to help protect your neck from extreme movements and overall neck loading in the event of an accident. The Leatt STX Road is engineered with Leatt's proven Alternative Load Path Technology™ (ALPT™) and features seamless integration of function, movement and looks for street motorcycle riding, on the road or at the track.
Features:
Increases level of rider safety
• For all types of street riders
• Works with most full-face helmets, including popular flip-up helmets
• Fits most types of riding jackets and leather suits, with or without aero humps
• Designed for optimal riding position
• Fiberglass reinforced polyamide resin construction
• Unique foldable Scapula Wing designed to accommodate an aero hump or back protector and provide easy storage
• No-tool scapula wing adjustment
• Jacket Zipper Relief area
• Collarbone Cut-out
• Red opening hinges for easy access and identification by paramedic staff
• Adjustable body strap system for a secure fit
• Adjustable sizing to fit most riders
Jason Britton Limited Edition Leatt STX Road neck brace shown here. MSRP $410
The Leatt STX Road is designed to comfortably fit over your regular riding gear, be it a jacket or a full leather suit.
Thanks to its dual Scapula Wing design (which are adjustable for angle), even large aerodynamic humps are easily accommodated with the Leatt STX Road.
Because no two individuals are alike in terms of size, each STX Road neck brace comes with inserts for customizing the width of the protector to fit different chest sizes.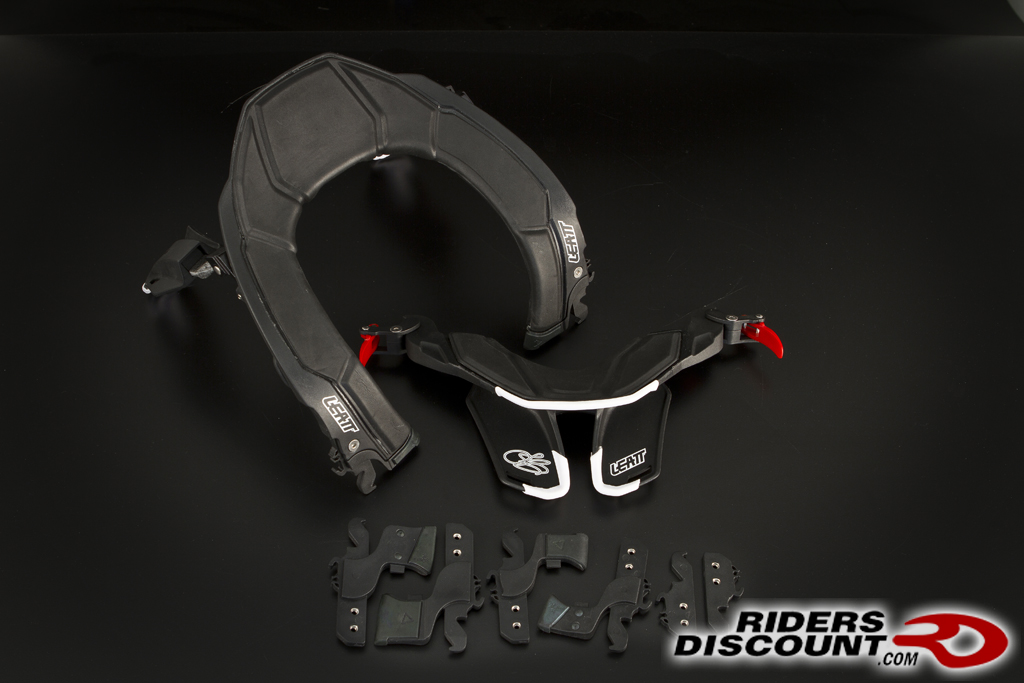 A pair of bolts hold each insert in place within the Leatt neck brace. One goes through the top of the brace, while the other goes through the bottom. This design allows the wearer to easily adjust the neck brace for a perfect fit.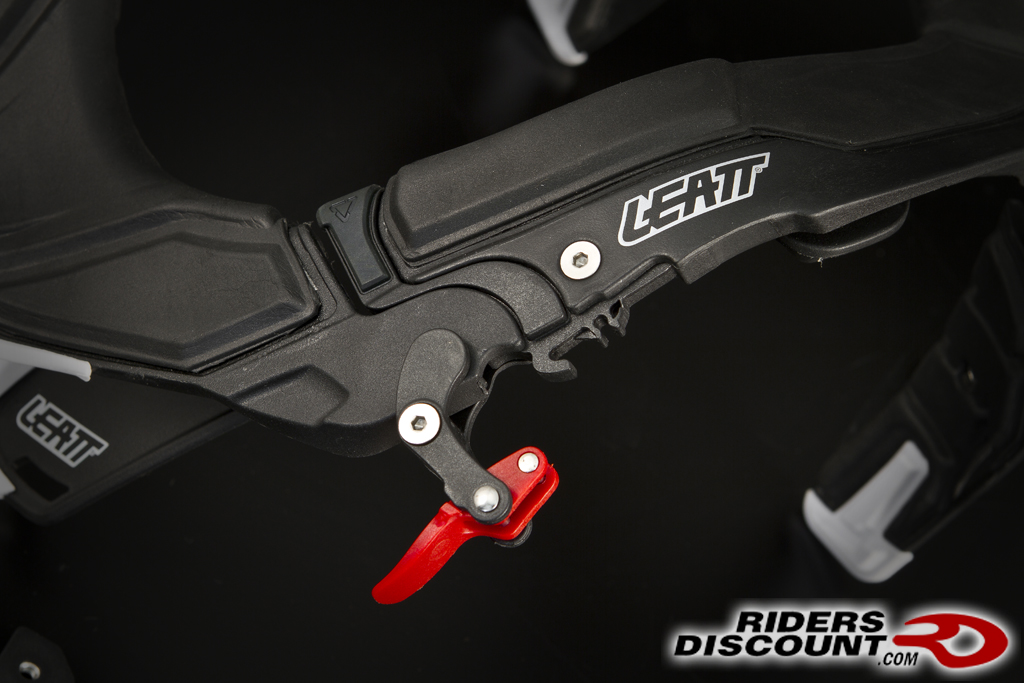 The Leatt STX road in black/gray shown here. MSRP $395