So i just bought my bike brand new about a month ago, i have a 2012 r6 raven i absolutely love it. Today i just got done cleaning and polishing it and as i was pushing it into the garage i noticed a little bit of play with the right/throttle handle bar like it was a little loose. So i look closer to where its moving and i notice the whole damn bolt was missing from it, so i looked at the other side it had the bolt and was way tighter, i m trying to figure out how the hell this could just fall out. This is doesnt seem like it would be safe to drive it like this with this bolt missing, can it move a lot with that bolt missing? Heres 2 pictures one of the throttle side where the bolt is missing, and the second one is of the left side just so you can see what it looks like with the bolt there. Does anyone have any idea how this could happen? There is no nut attached it is just threaded on the other side. So that would make it even harder to just get loose and fall out.
----Throttle side, this bolt is missing, and i can not figure how it fell out or even got loose.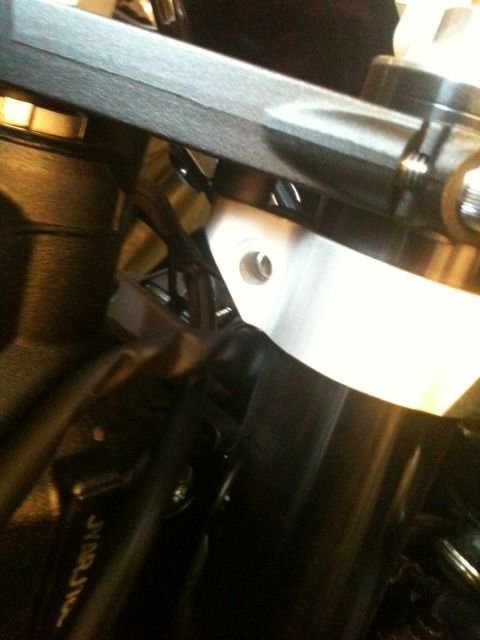 ----Left side, this bolt is tight, snugged i checked just to see.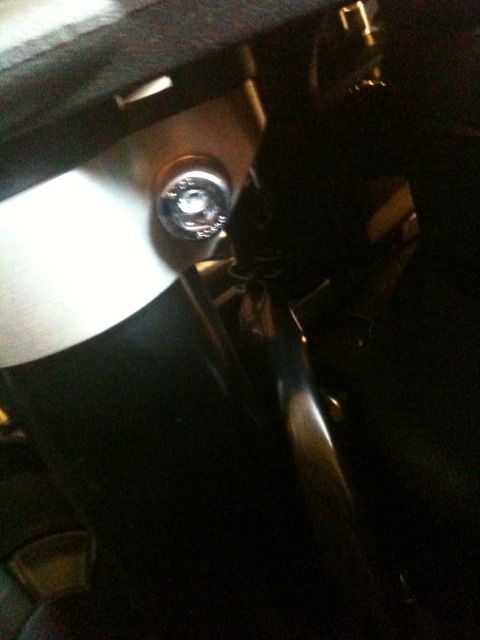 ---I did order the bolt and washer today so hopefully its here by the end of the week.