Just thought I would share for those interested in the route I took. Not quite finished yet but almost done mocking everything up.
First I bought a used 07 headlight assembly and a set of 04 projectors on Ebay.
With the projectors, if you want to have the light shine equally on the high and low beam sides you have to cut the curved tabs out of one of the projectors. Very simple with a dremel tool.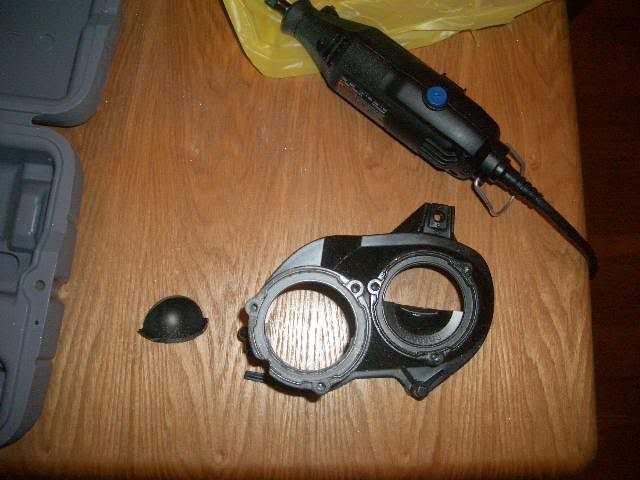 I decided that I wanted to put turn signals in the projectors as well and I found some fog lights at walmart for 19.99 that fit perfectly in the housing. I later found out that Advance Auto parts sells just the bulb and housing (shown below) for like 10 bucks if you don't want all the extra parts you get with the full walmart kit (wiring, nuts bolts, switch, mounting brackets etc...). As you can see they are the perfect diameter. The only down side with these is that you cant remove the bulb, so if it goes out you have to take apart the headlight and replace the whole thing. Also, I will need to spray paint the rear of this bulb housing so that the light from the headlight does not make it invisible. The reflective coating is on the inside of the housing so it shouldn't have any effect on the light output.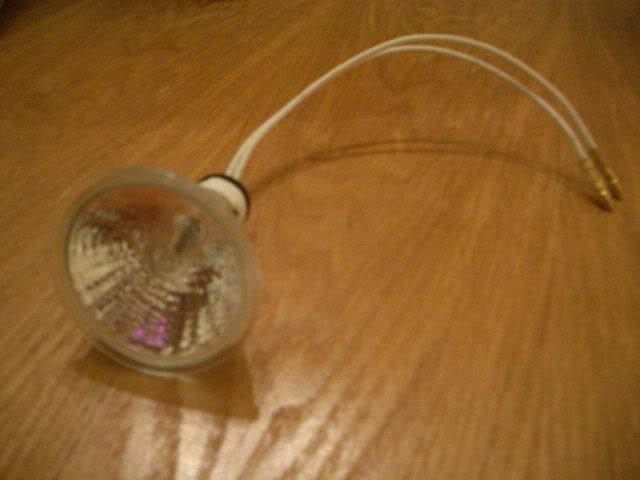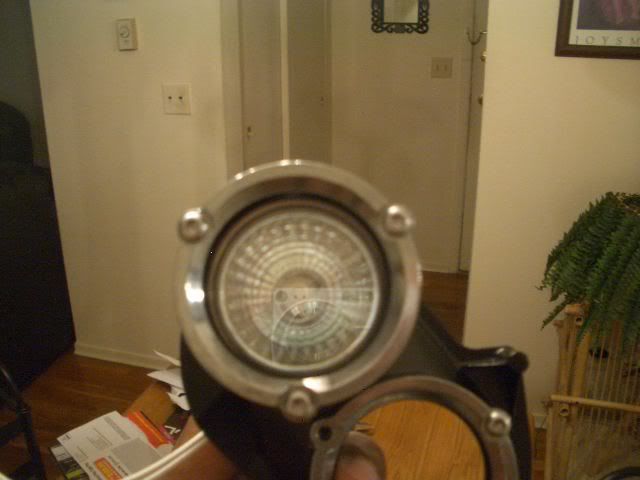 Next, I had to find a way to mount the projectors inside my 07 headlight. My original plan was to place the projectors inside the 07 reflector housing and screw in place, similar to what others have done. However I ended up breaking the reflector housing in the process so I made my own bracket/mounting plate. It took me a couple evenings but I think I got the shape right. It lines up good with the hole in the back the headlight assembly and it allows me to use the stock adjustment screws. Now I just need to transfer it to aluminum. The projectors will be held in place by brackets on the underside of the plate. Still working on that part, I have several ideas just need to scour home depot and other places for what I need.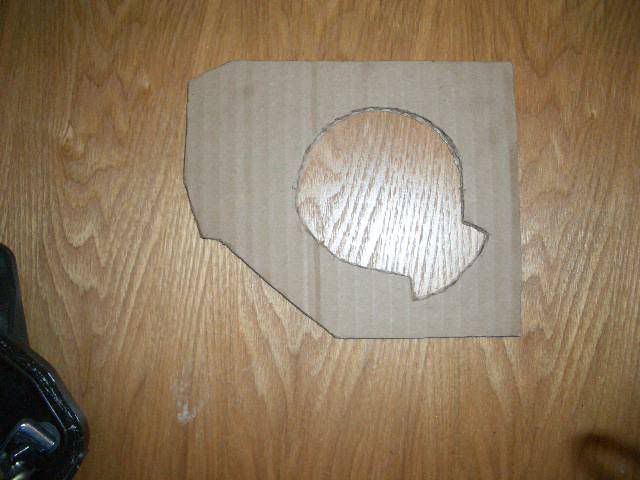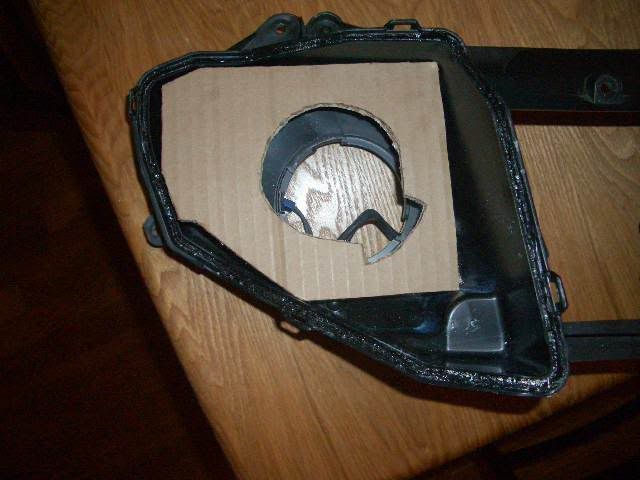 So here is where I am now. Now I need to make the mounting plate out of aluminum (paint it black) and make the cutouts for the adjustment screws and brackets. I need to secure the projectors to the plate (paint the outer housing black) and reassemble headlight. The wiring will still be stock, using stock harness etc. but will be running high and low beam HID (undecided on temp, currently running 3000k), turn signals, strobe lights and angel eyes. I plan to wire the turnsignals to the flushmounts so the operate on the same switch. The strobes and angels will have their own switch, possibly a remote one.