Discussion Starter
•
#1
•
First off... sorry about the crappy night time cell pics.
Now anyways, I snapped some pics of how I mounted my light in my track fairings and also took some pics of my tag bracket that I made up.
The Light
The not so pretty bracket I made up to hold the light. Just some scrap metal I had laying around my shop. Bent it up and spot welded it together. It is bolted to the fairing stay and is very sturdy. I took the bike out for a couple hours today and the light did not budge or shake at all.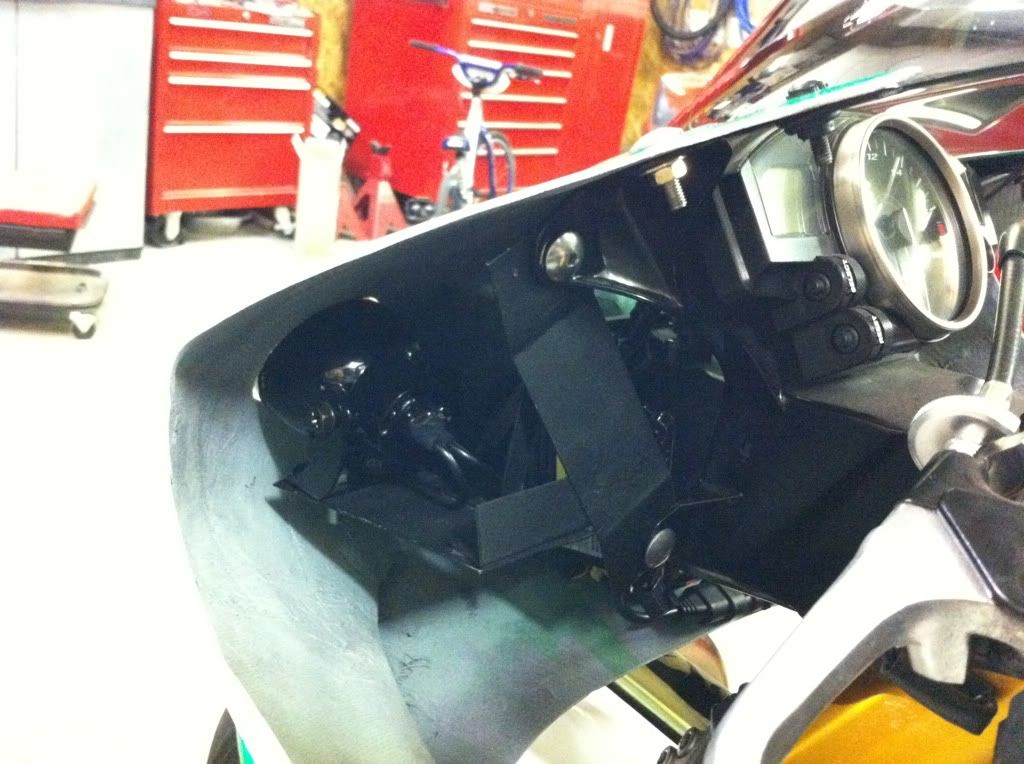 Cockpit view
The tail light, it consist of two running lights/brake lights and a tag light. I wired up a 3 pin connector to the factory wiring the run right out the under tail. It all bolts to two bolts I mounted through the under tail. The bolts are mounted to the subframe inside the tail. Just two M10 nuts to hold the bracket in place. Very easy to take on/off for track days. The tag is very visible. I am NOT running turn signals on the bike. :321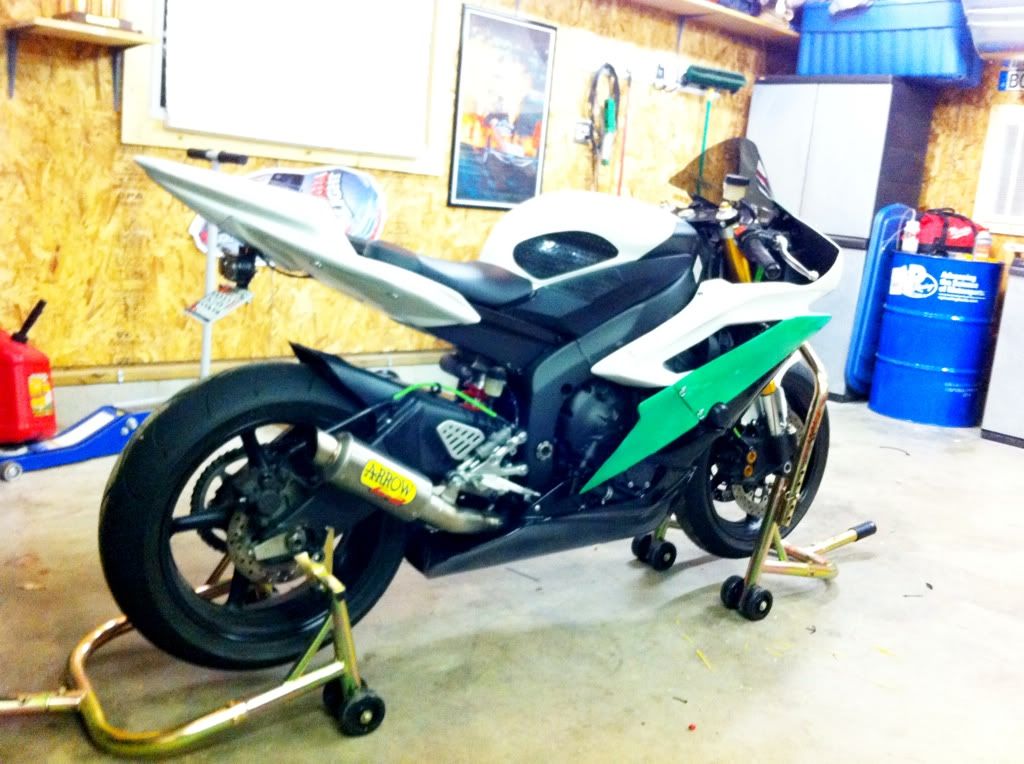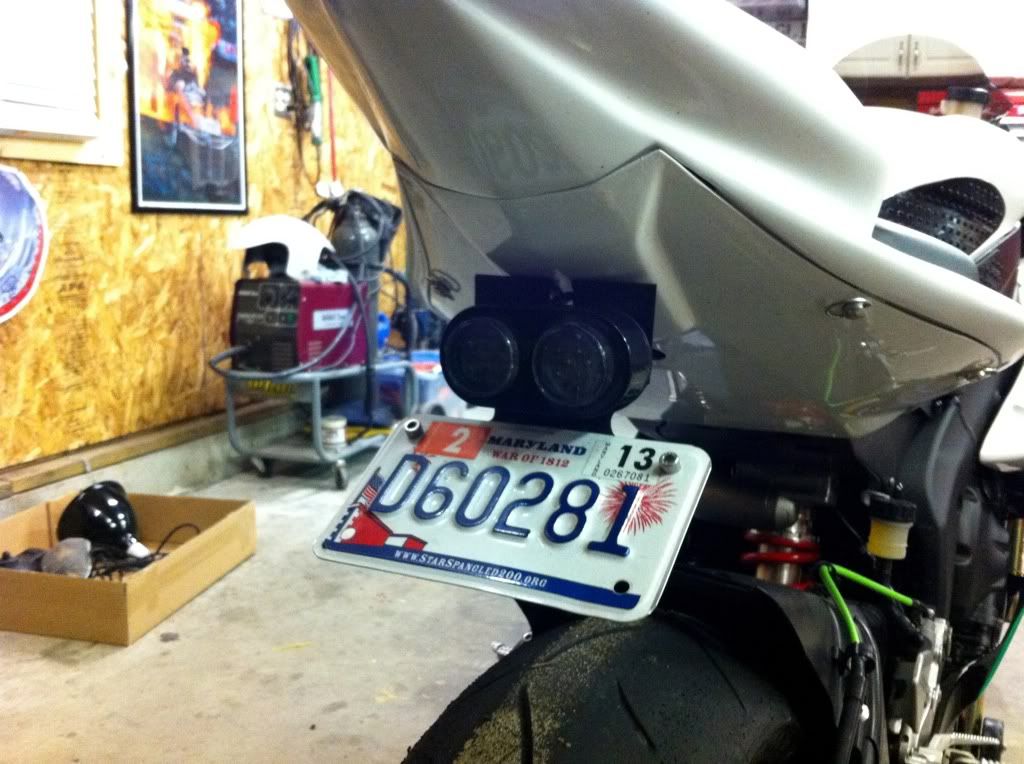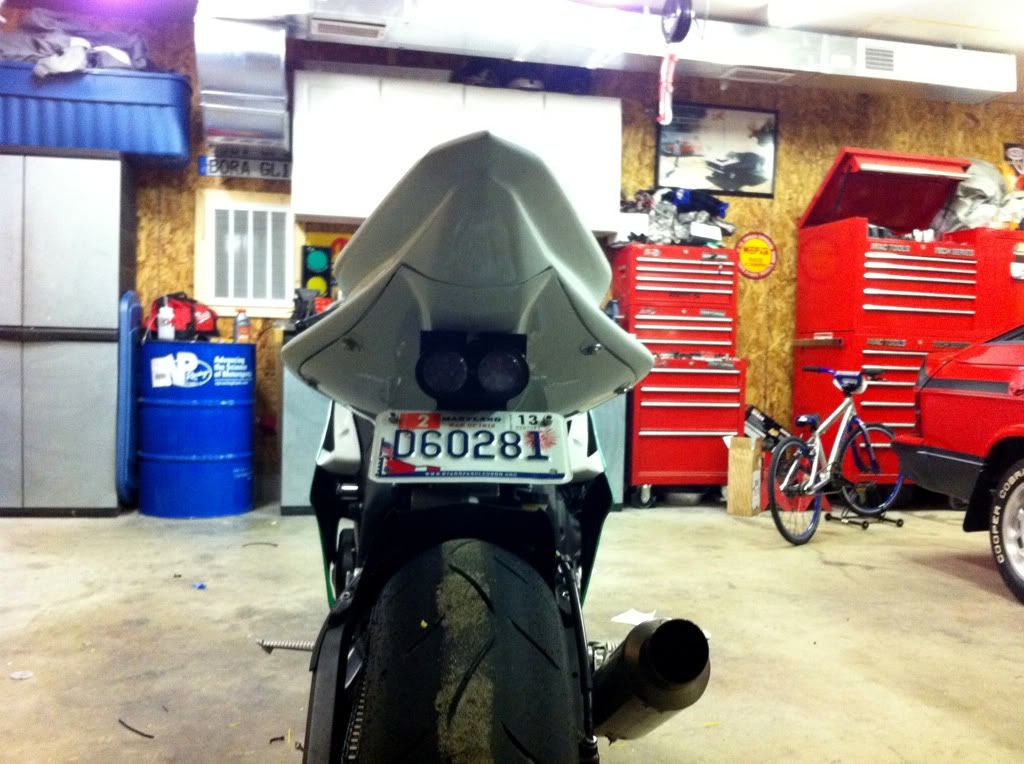 Now if anyone has more questions about this set-up and how I made it work etc. post them here and I will do my best to help you out. I am NOT writing a DIY as the bracket is not made with easily accessible tools and I am lazy :sleeping.
The light was just a cheap projector fog light that I bought on eBay. I then wired up a krypton bulbs HID to get a little more light. The tail light also came from eBay and I fabbed up the bracket to hold it in place.