finally I got rid of my shoei rf1000 Camber and this finally got in! Got it from ebay for 539 shipped :nocontrol
What do you guys think? it fits me perfect I thought I would needed a small but the seller replied back saying small is out of stock would you want a XS and he will throw in the appriopriate cheek pads and liner with no charge. Sure why not? Secone day of discussing the deals about out of stock Small but instock XS in white or red I really wanted the white colored one and poof the big box was sitting in my room waiting for me to open up. :toocool: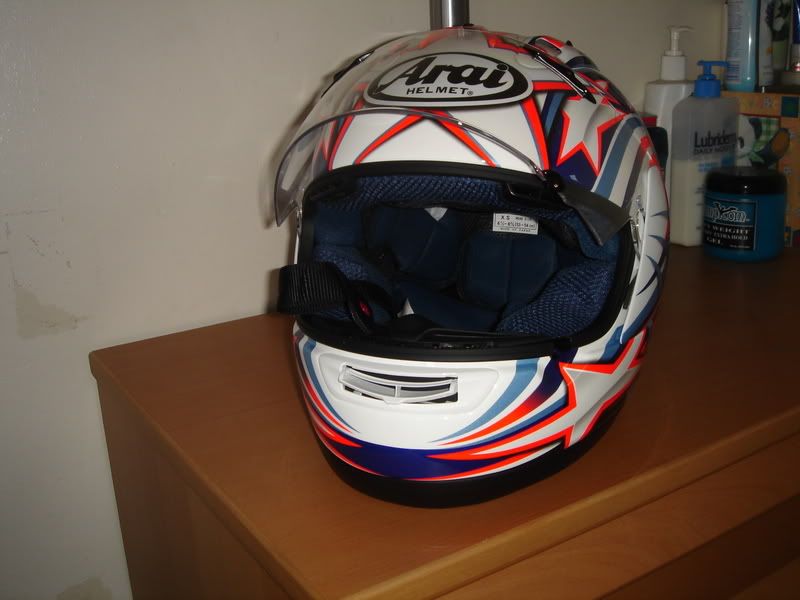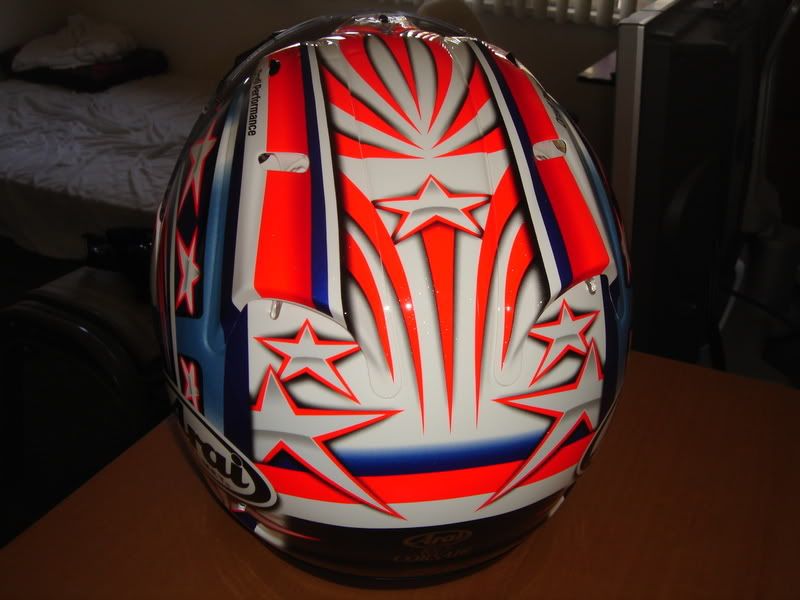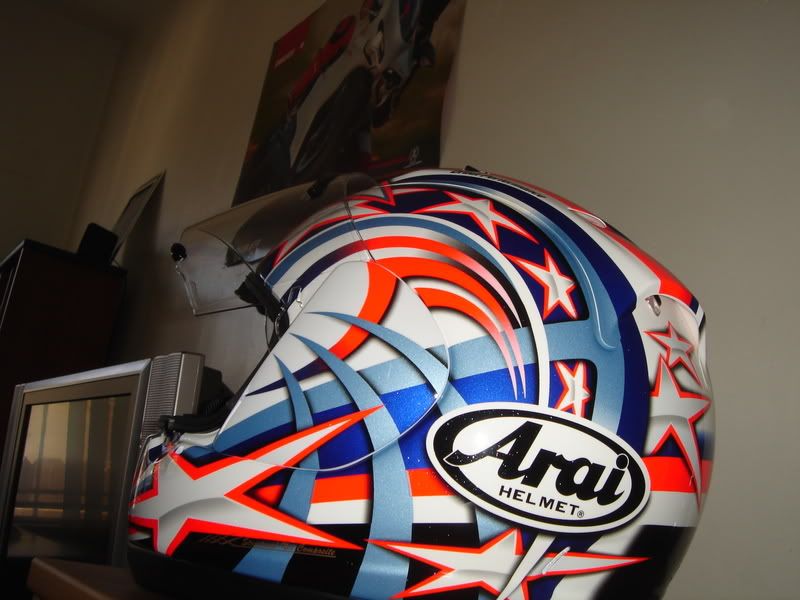 sorry for the poor lightening quality but its fabolous in person!