Hi, joined the forum last night. Thought I'd say hello. Got my 2003 r6 couple of months ago
Here she is: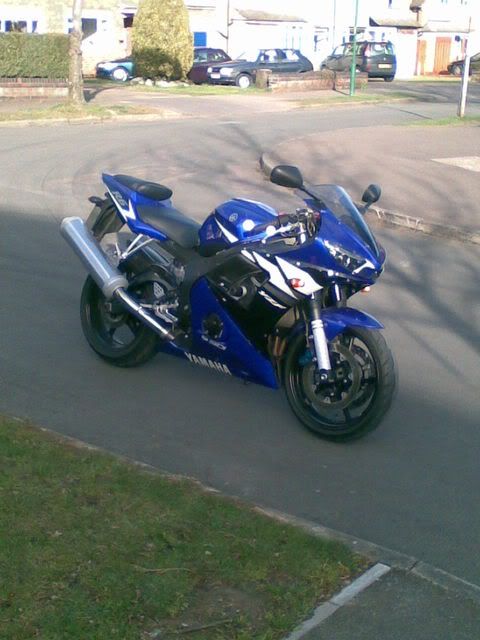 I fell off it the first day, yes I suck, I'm a n00b, but as long as a learn from it, and move forward I'm ok. I was coming off a driveway onto a main road, the road was almost dry from the rain earlier, only the middle area where the car tyres don't go on was still damp. I went over that as I was getting into my throttle than i should have, and tied in with a cold day and cold tyres, I went down. Was fully geared so I got away with a hip graze. I was absolutely gutted that it happened cos the bike was absolute mint. Got quite a few scuffs and scrapes on the bodywork, twisted sub-frame, bent handle, and broken footpeg. I'm keen to fix it and get it back to exactly how it was.
Already got most of the parts. Was thinkin of taking it to a garage, but I'm gonna try it myself and learn about the bike as I go hopefully.
I used to have this NSR last summer:
Sold it, and got my full licence done.
I'm not sure but is this community predominantly US or UK?
Peace