well i just picked up my first bike, an 08 r6. so far i have ordered, swing arm spools/sliders, black brake and clutch levers, puig black windscreen, black racing foot pegs, new gel grips, front flush turns, and fender eliminator with led turns.
i still plan on getting bar ends and frame sliders. im also trying to decide what i want to do with the exhaust, i want it louder and would like to lose some weight. i see most people go with mjs race header i may do that with the gytr slip on and a pc III. what are some good websites to buy stuff from? i search ebay a lot but dont know to many bike sites. well anyways heres a few pics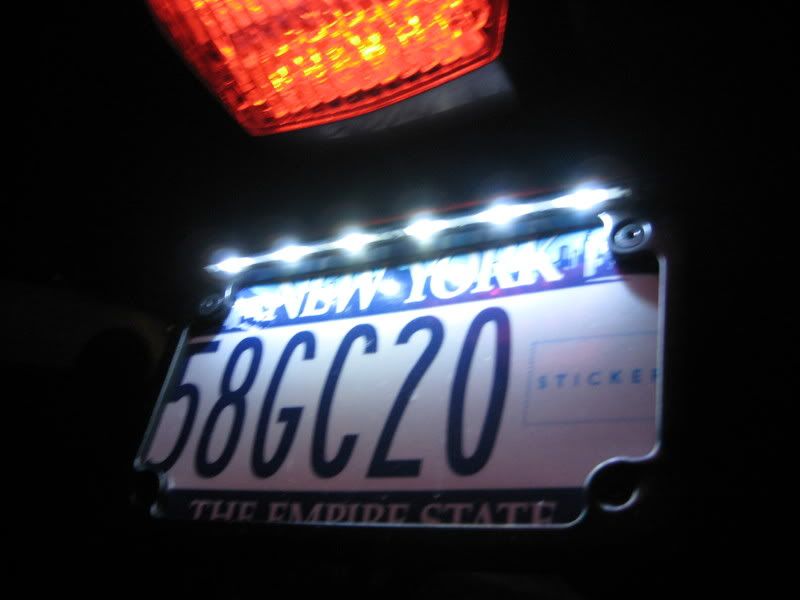 built in leds in the plate bracket.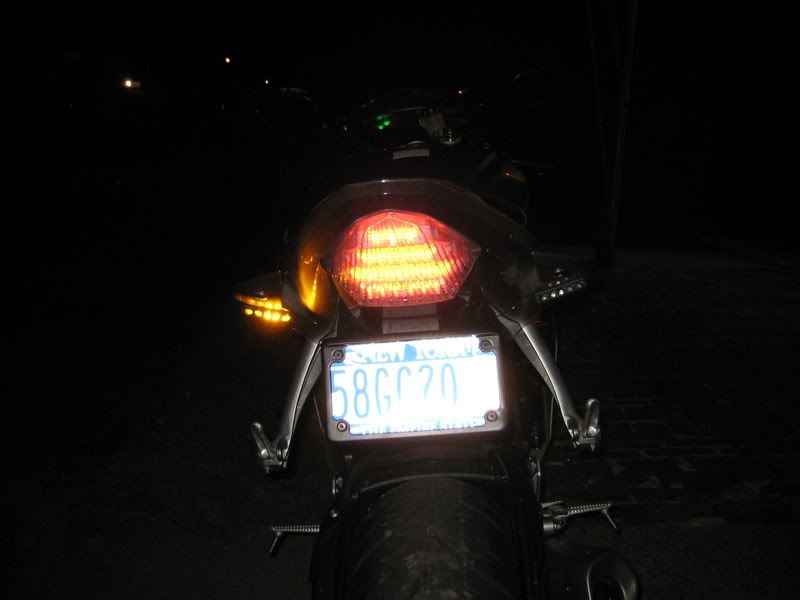 left turn signal on.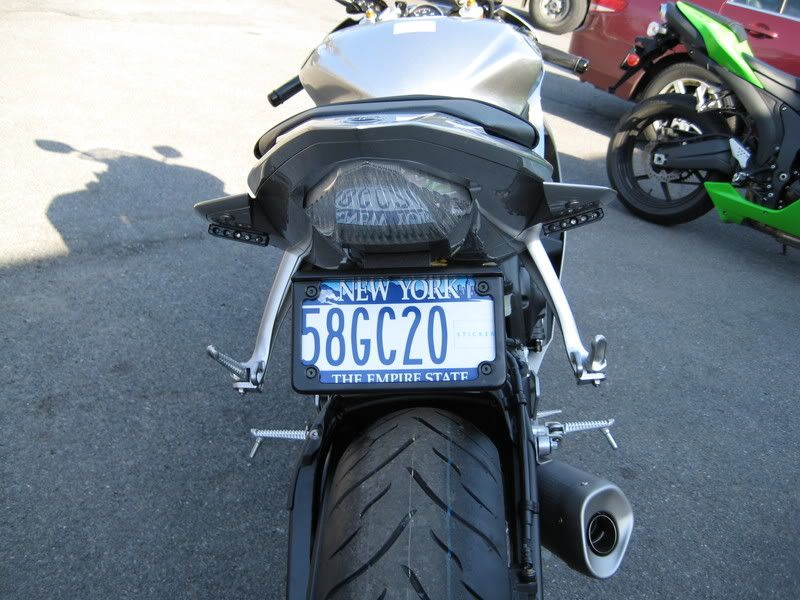 any suggestions are welcome, i really cant decide what i want to do with exhaust. i am planning on blacking stuff out for the black/silver contrast.