Discussion Starter
·
#1
·
Hi, so I'll start with my name. I'm Zibbit.. I thank you guys for being a great resource for my current project. No I'm not new to forums.. I'm active on just about every Subaru related forum known to man, plus a few bike specific ones and last but not least, even a few roller derby ones as well.. lol. So don't worry, I'll use the search button before I post a new thread asking the same question again.
Ok, so a wee bit of history about myself. I taught myself at a young age how to be a mechanic by taking things apart and putting them back together again until it worked.. since then I've progressed to more expensive toys which have a lot more moving parts... all culminating to my current employment in the Royal Canadian Air Force as a SME for the F404-GE-400 turbine engine found in the McDonnell Douglas CF188 Hornet.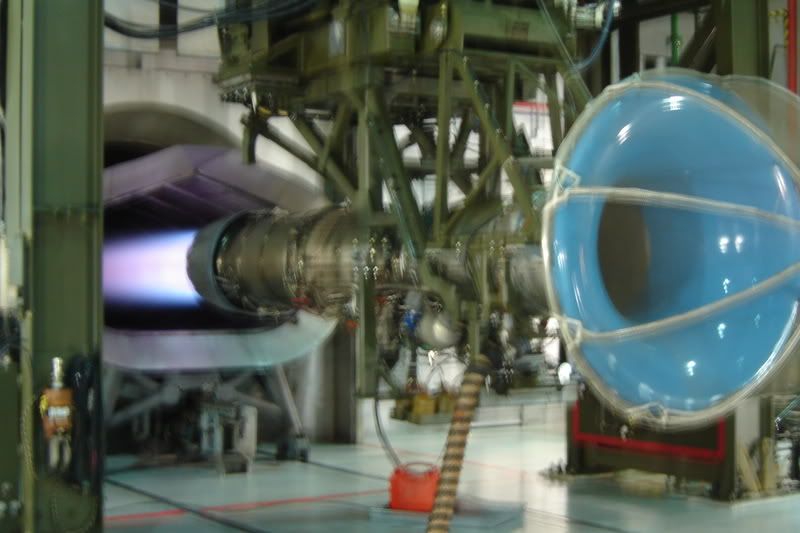 So, some of my current toys that I built from the ground up...
2007 Subaru WRX wagon
, with a full compliment of STi parts. Including but not limited to a complete 2007 STi drivetrain, EvoX Recaro seats, Alcantara, Bi-Xenon HID, black reupholstery, etc etc etc.. all documented since new on WSC.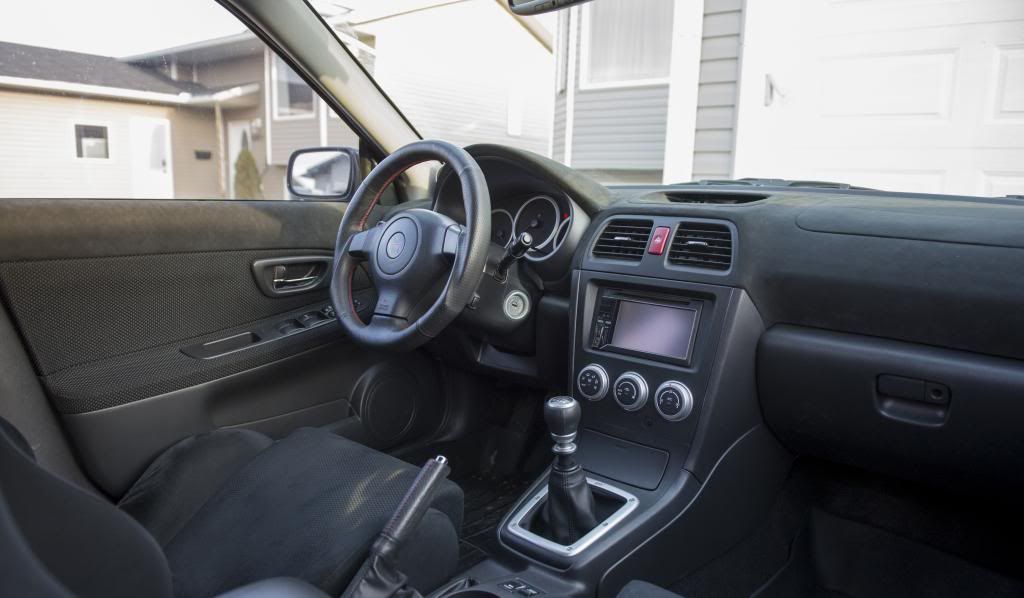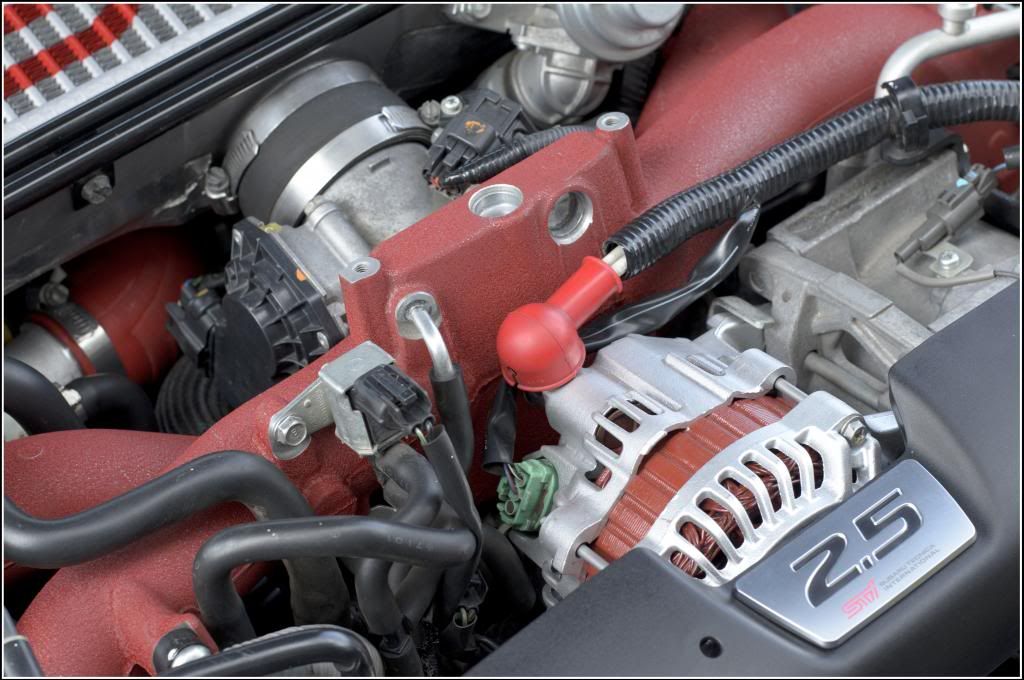 Moving to my built twice street legal
2004 Yamaha WR450f
supermoto, it's a 501cc, that been bored, stroked, ported polished, big cams, exhaust, oversized carb, Ducati Brembo brakes, GPS tracking, powder coated, custom livery designed by me all documented on Thumpertalk....
And last but definitely not least.... the reason I'm here is because of my newly acquired
2006 YZF-R6V
which required some extensive maintenance because the PO I guess forgot to maintain anything on it.. :thumbdown In one month owning her (all completed within the first week btw), I've had to replace;
-front brake pads
-1 upper fork tube (worn bushing/guides)
-fork seals
-steering head bearings
-throttle tube
-throttle cable
-clutch cable
-clutch kit
-spark plugs
-battery
-turn signals
-front wheel bearings
-most of the fairing hardware
-swingarm re-grease
-throttle body sync
-cleaned air filter
-all fluids flushed...... crap...
The reason I figured it was worth it... there was no claims against the bike ever, the body was in great shape and it came with some fresh tires.. (thank god) So it was worth it to restore back to next to new condition. Unfortunately this is how she sat for that faithful week..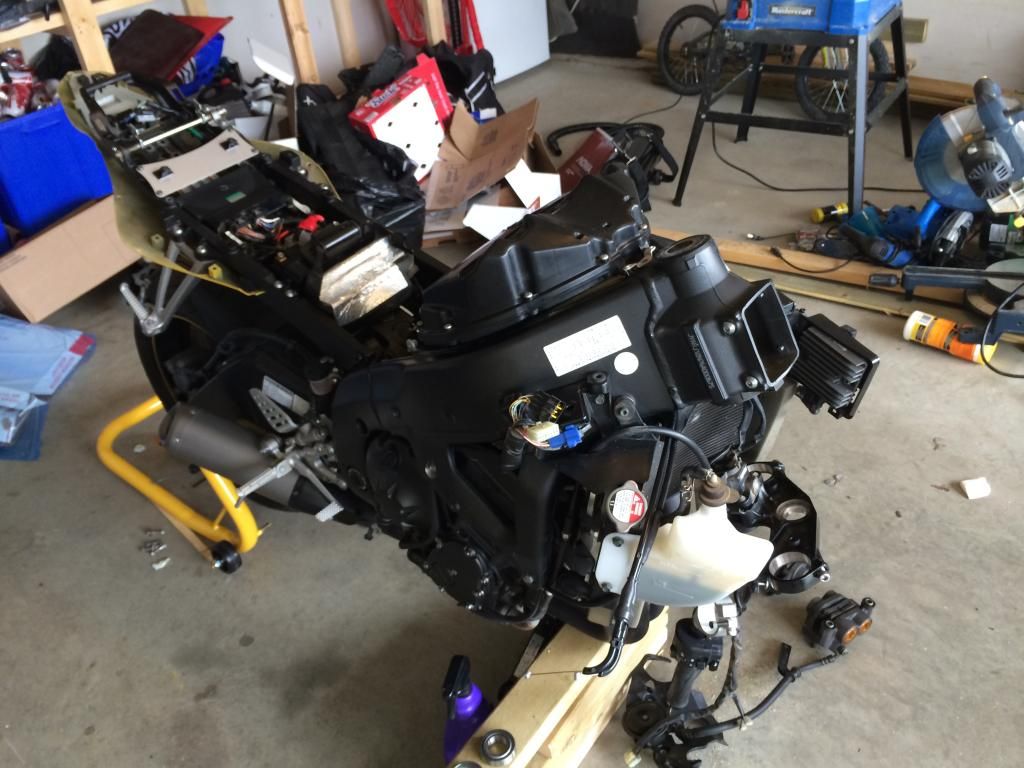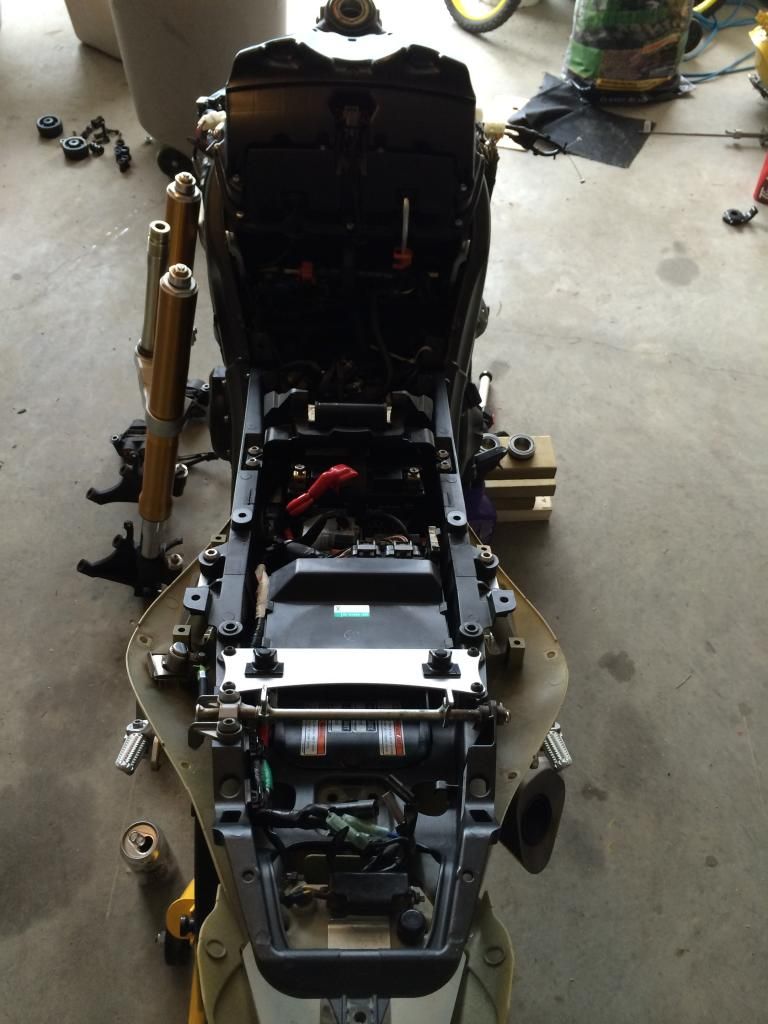 Now she's all put together again, and riding like new. Only thing left, is to get some spare keys cut and programmed and a little flash tuning by one of your members on here... OH.. and enjoy the bike.