Discussion Starter
·
#1
·
Riders Discount
now has Power Commander V kits in stock and ready to ship for your motorcycle. These are not yet listed on the website, you can order yours today by calling
Brad
at 866.931.6644 ext
810
or simply send an email to FORUM at RIDERSDISCOUNT dot COM in the subject line and we'll get back to you right away!
A Power Commander allows for the ability to adjust and control fuel delivery to the combustion chamber. The system plugs in to the factory harness between the ECU and injectors modifying the fuel signal according to the parameters set. A PCV tuned by a competent dyno operator can result in additional power and improved throttle response, even on a stock motorcycle.
If you do not have a dyno near you, there are maps available online to download or ask about adding an auto-tune module to your order.
The kit comes with the Power Commander V, installation disk, USB cable, stickers, O2 optimizer (if required), and velcro (not pictured).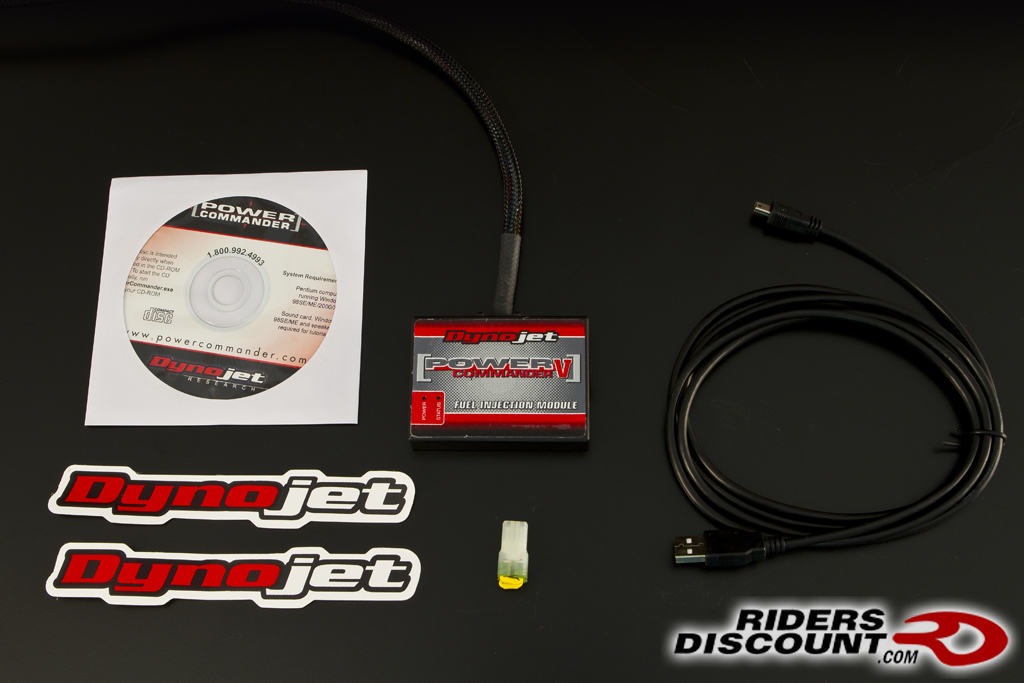 On the sides of the module are various ports. On the left is the USB port to connect the PCV to your computer. In the front left are two expansion ports to connect optional accessories such as an auto-tune module or LCD unit. On the opposite side of the harness are accessory inputs where you can tap into various wiring to add additional setup parameters such as speed, engine temp, boost, etc. You can also add a map switch and DynoJet quickshifter here.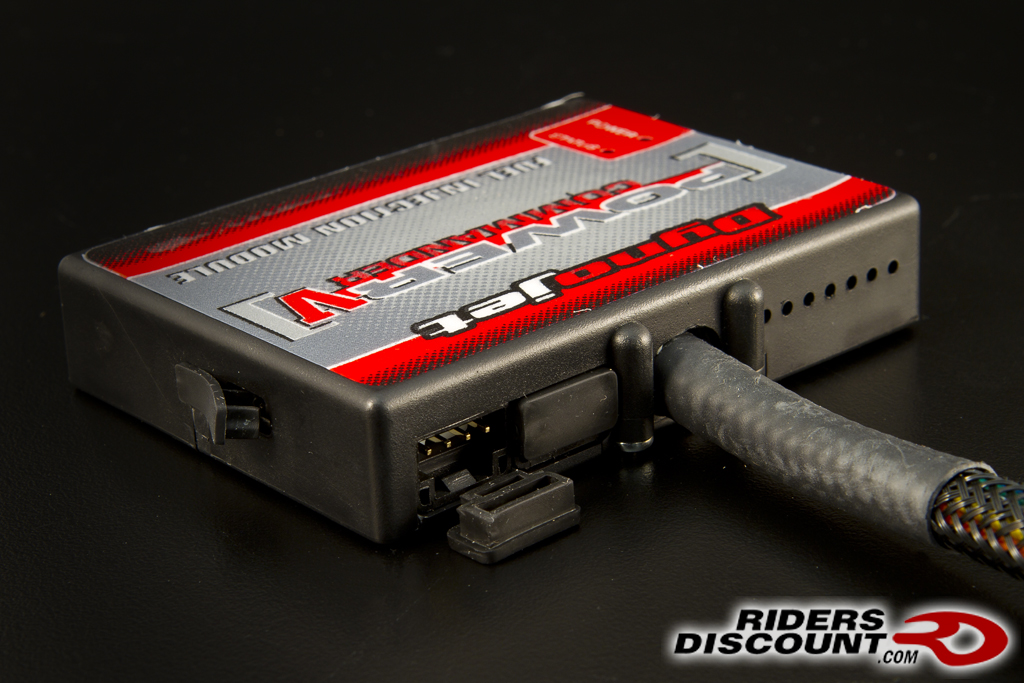 The wiring harness is solid with mesh cable sleeve and heat shrink wrapping.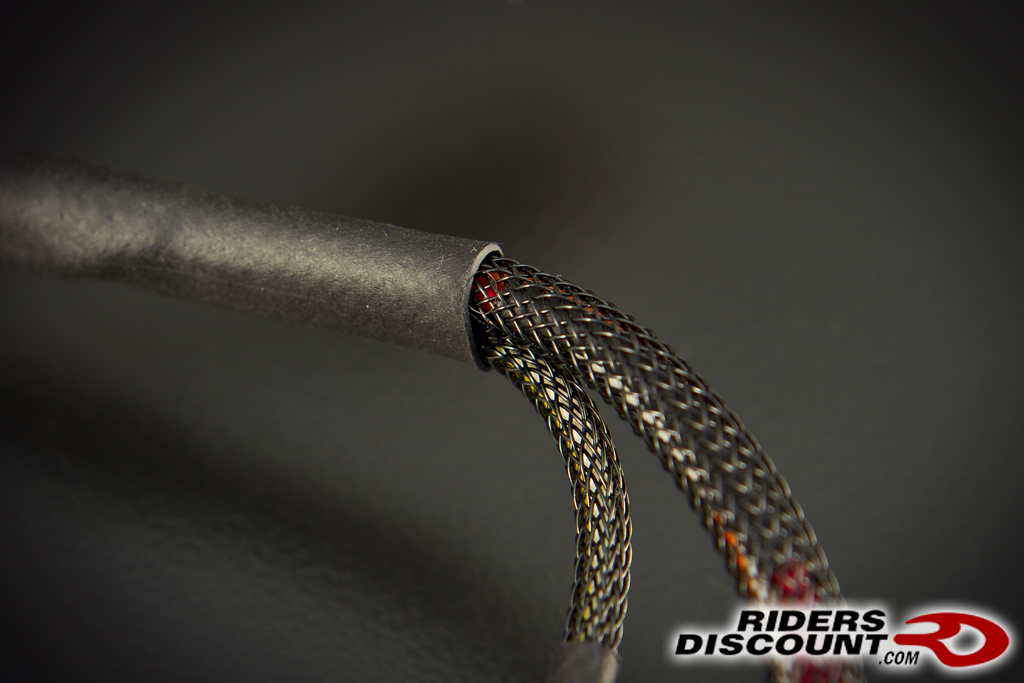 On the other end of the harness are your connections (pictured here for the Triumph 675R). While this may look complicated, it's quite easy as DynoJet provides clear, concise instructions with plug-n-play connections.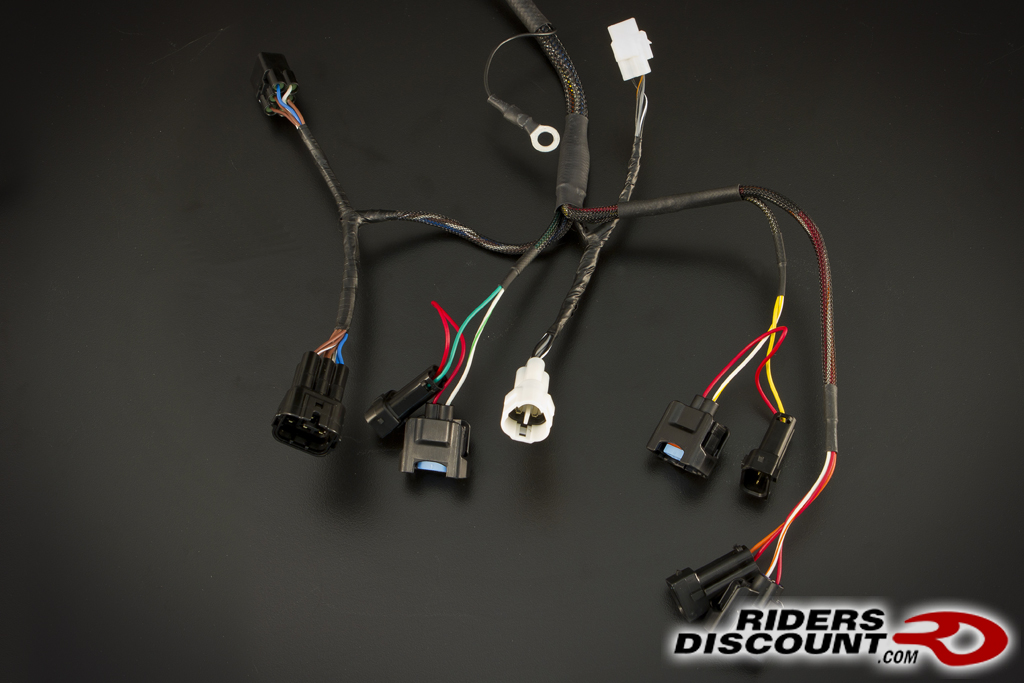 Give us a call to order your kit today!