Discussion Starter
•
#1
•
i thought i'd let you guys in on my project. Im sure all of ya know how the 02's have the polished frame which i really dislike, so for the past couple days i've been working on changing that. The bike is completely torn down right now to the bare frame.
Whats being done:
Frame/SubFrame/Swingarm
- All exterior welds have been grinded and sanded smooth, with the slight scratches filled in with a polyurethane filler
- All being painted Flat Black
Fairings
- Going Back Full Fairing
- Being painted a Gloss Black (unsure of which black yet)
Suspension/Brakes
-03 R1 Forks and Swingarm (already have)
-03 R1 Brake Components (already have)
Wheels
-03 R1 Wheels(already have)(color undecided) wrapped in Avon AV59 120/70ZR 17 and Avon AV60 190/50ZR17 in the rear
Engine
- Complete bottom end rebuild using OEM Yamaha Parts. Rings, bearings etc
Protection
-Stunt Cage Built by myself
There will be some other goodies added also like Lever, rear sets, sprockets and so on....
ALL work will be done personally by me, as thats how i like things done. Being able to say I did this. I'll be updating with pic's and information as process is made and probably asking opinions on some things as well. Ok, enough jaw jacking for now...I'll keep ya posted
hell, enough talk...here some pics of what been done today....sorry for shitty pics
Finish Painted Frame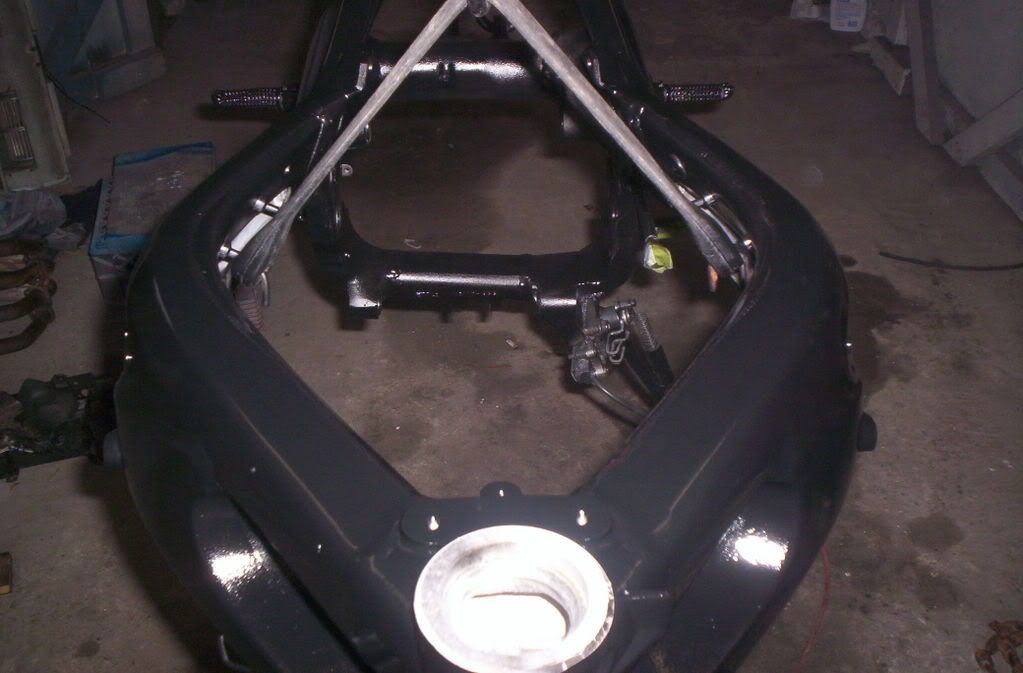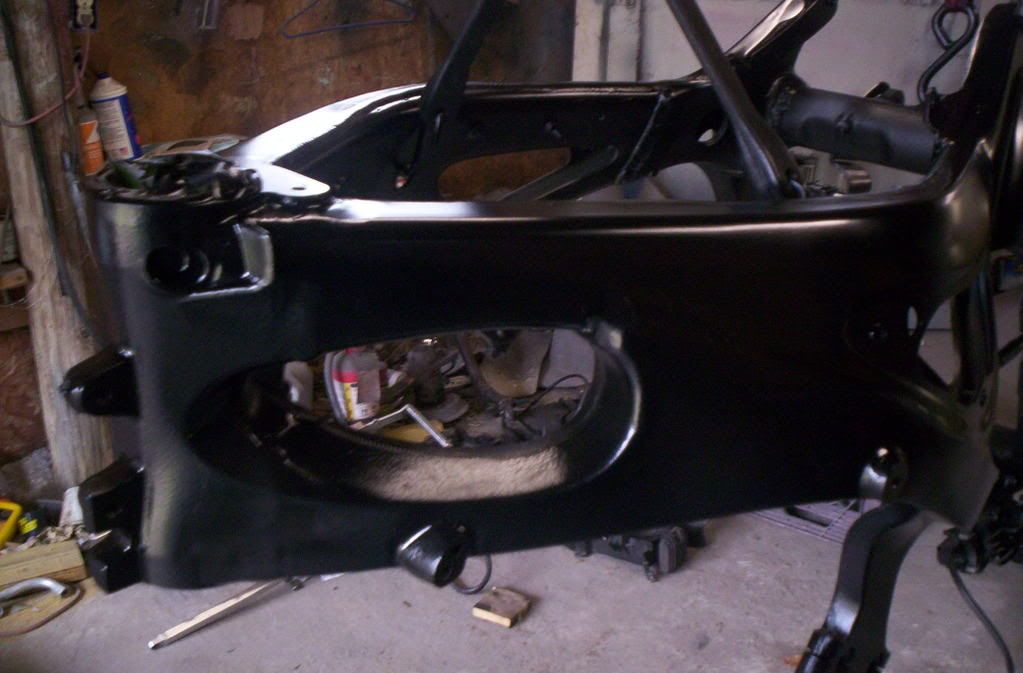 Only color that will be on the bike, dont worry bout the painted tire, their being dismounted and getting new rubber tomorrow
ill keep this thread updated over the next couple weeks until its finished