Well here's my take on a build thread. Hope mine will be as entertaining as others!!! :toocool:
Last year Oct, bought my 07 Team Yamaha Blue R6 with 14,995 on the clock. Got it at $4500, which is a pretty good deal here in Cali. Got into an accident last November though on the highway :thumbdown...thank God I'm alive...
Unfortunately only got a few picture of it pre-accident...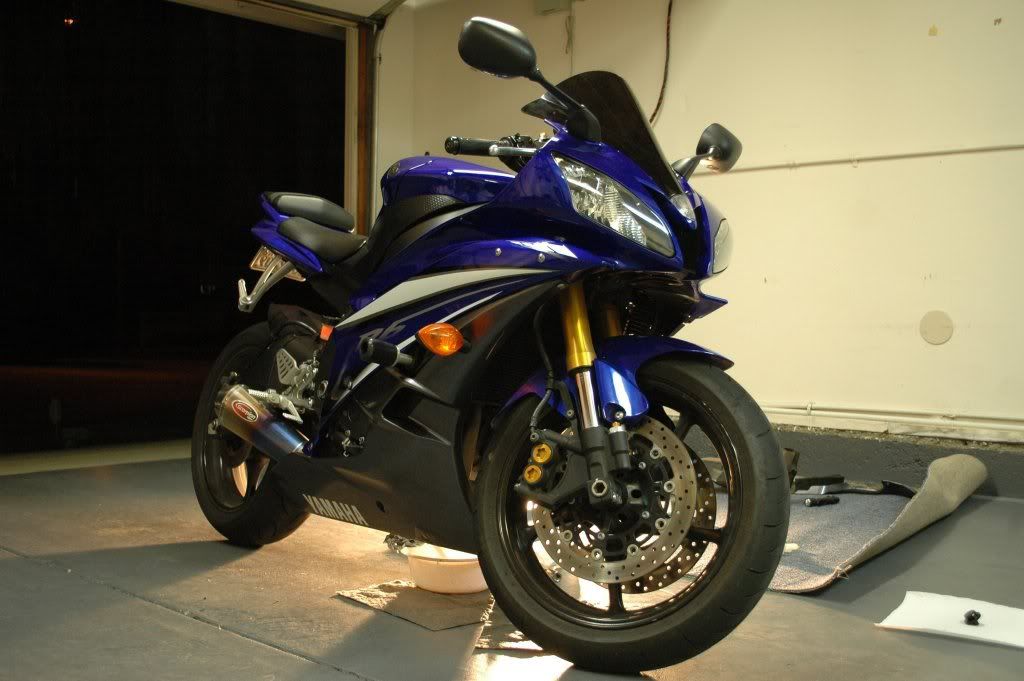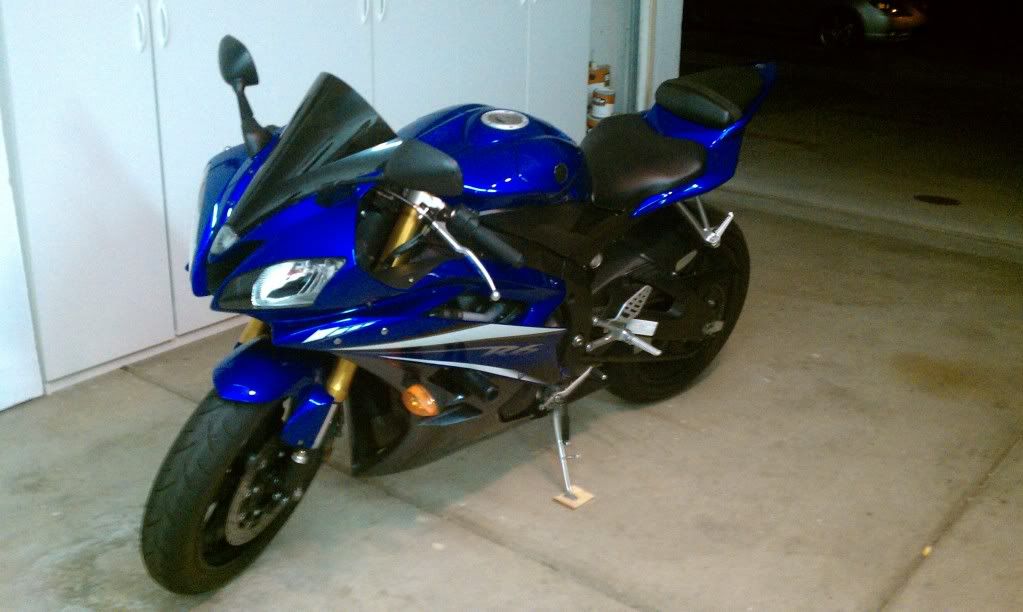 Here she is in a position we never wish to see her in...EVER!!!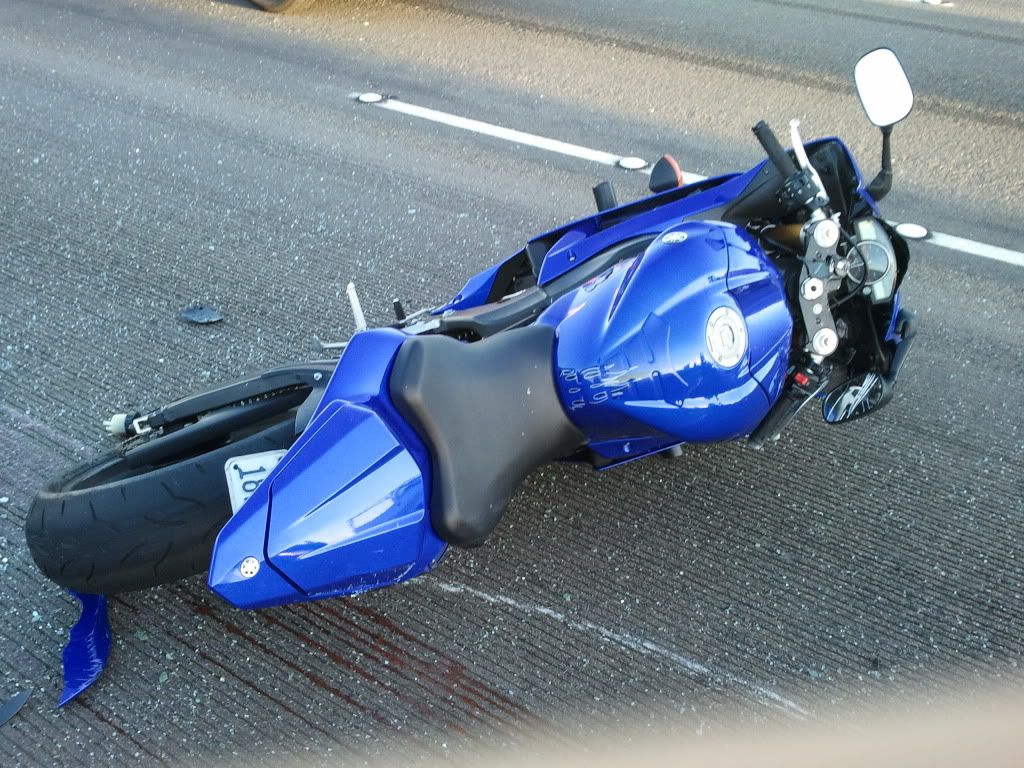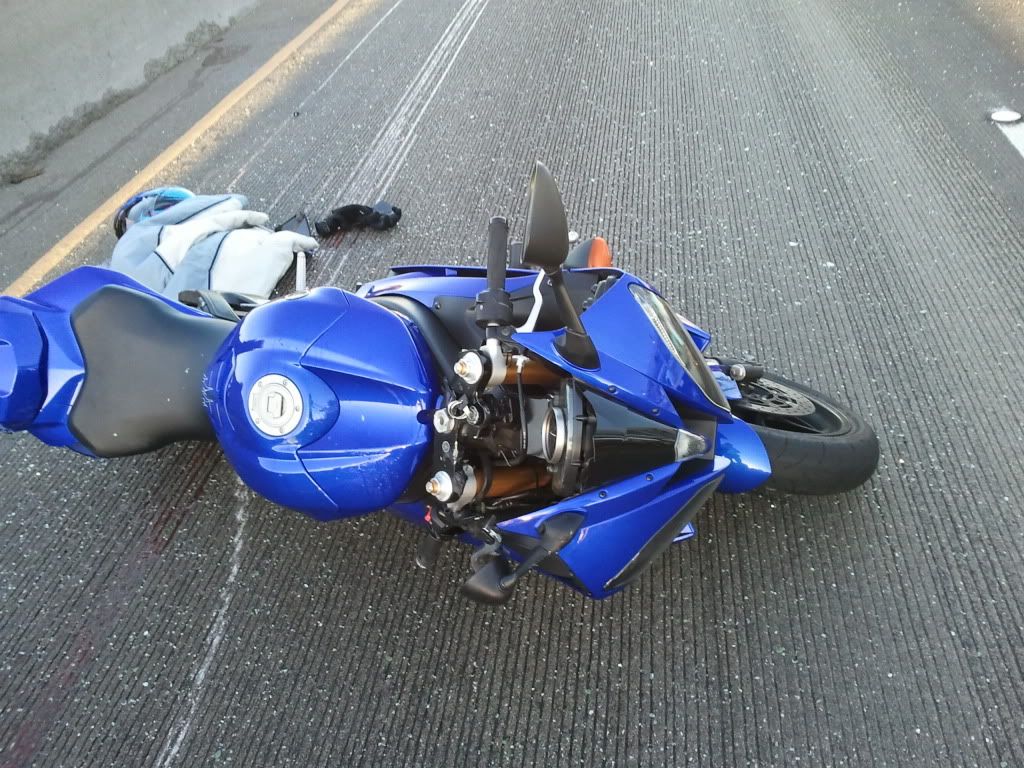 Cliff notes on the accident: car in front of SUV slammed on brakes, chain reaction I ended up superman style flying into back of SUV at around 50mph. Came out with minor scruffs and scratches here and there. Biggest thing was 5% minor lung collapse on both lungs, those healed by themselves.
Got a check from insurance to fix it, with clean title. Won't list the amount, but let's say it was a GOOD amount. :fact Still flirted with picking another used R6 and try selling this one, but it was easier for me to fix it. So scoured for parts.
It needed basically right side fairings, front brake reservoir, upper triple tree, ignition, wheels, right clipon.
Here she sat for a while...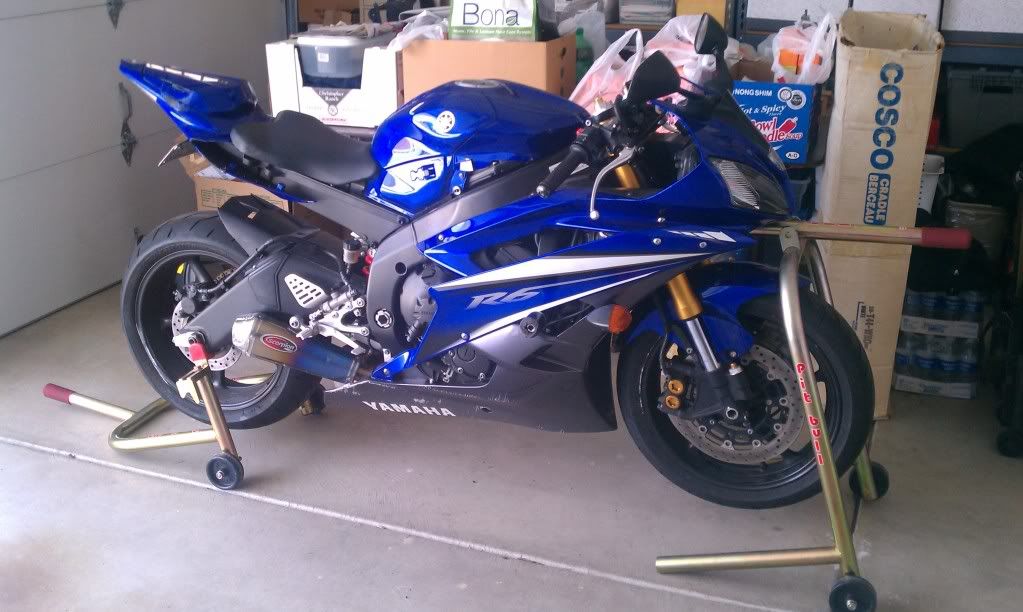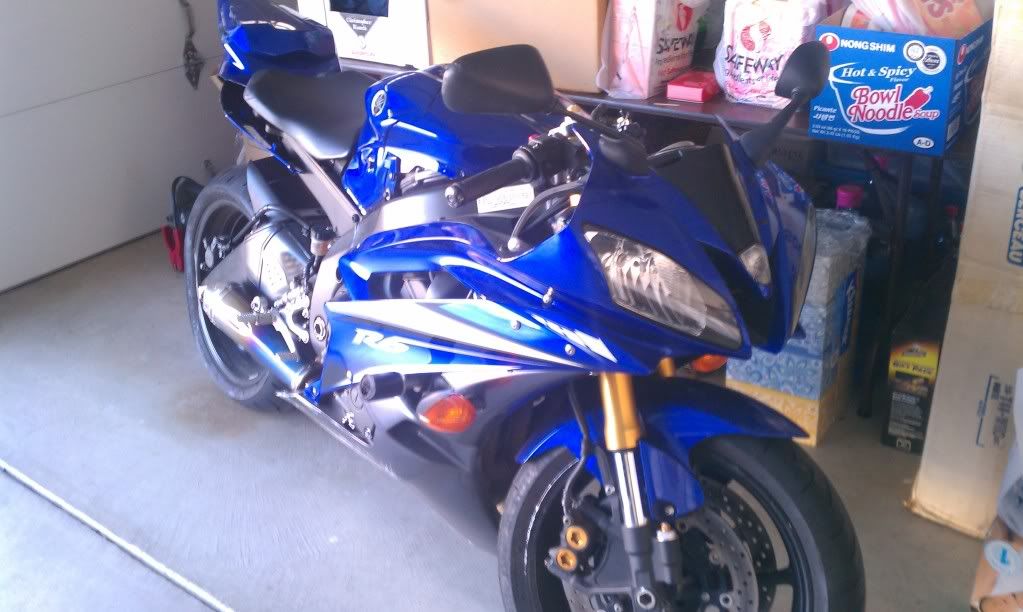 Here it doesn't look too bad...estimate to fix was high though due to two wheels and OEM fairings, upper clamp, and ignition switch.
Picked up used wheels, fairings, tank, and oem parts for the misc pieces.
Tore apart her for surgery...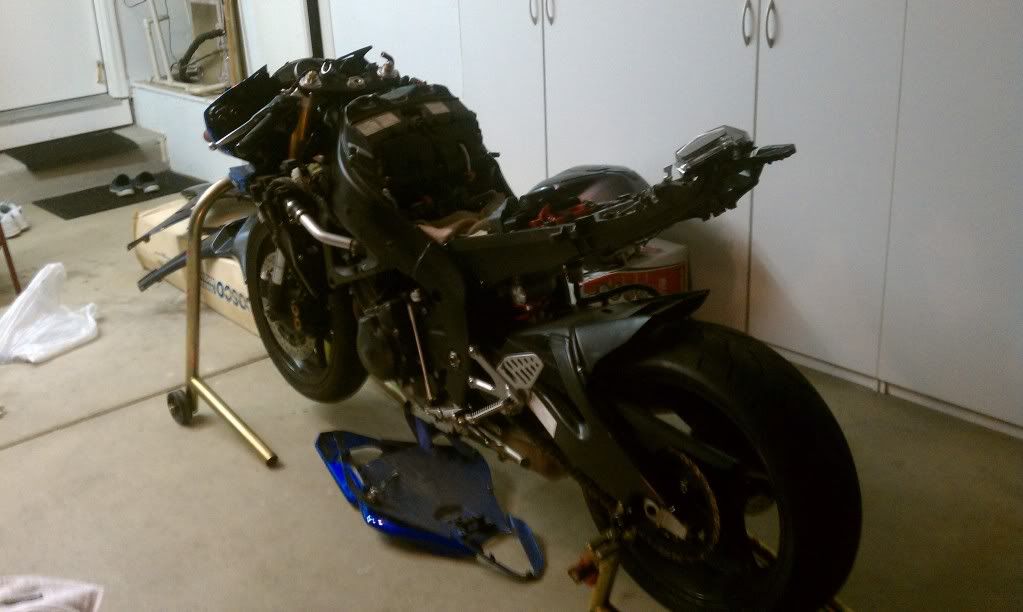 Put on the "new" used wheels and went with different color scheme...
Tank first...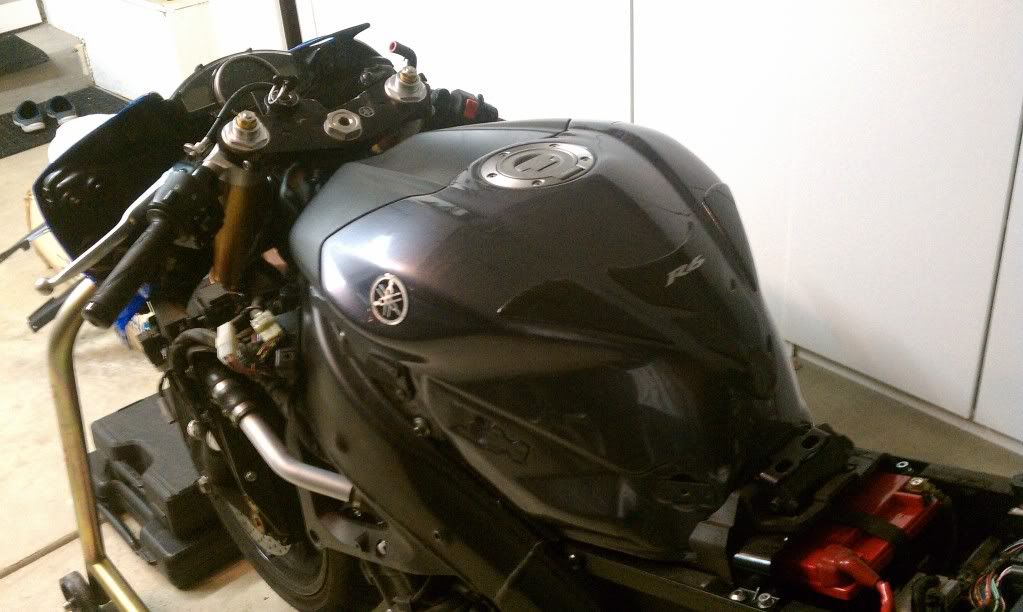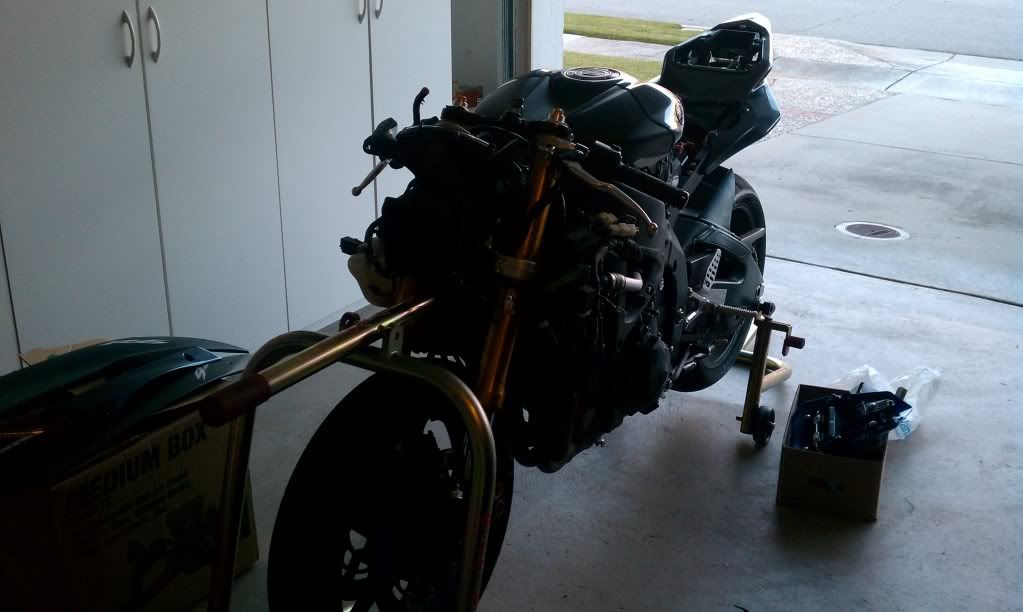 Installed Motovation No Cut Frame Sliders and Woodcraft Swingarm Spools...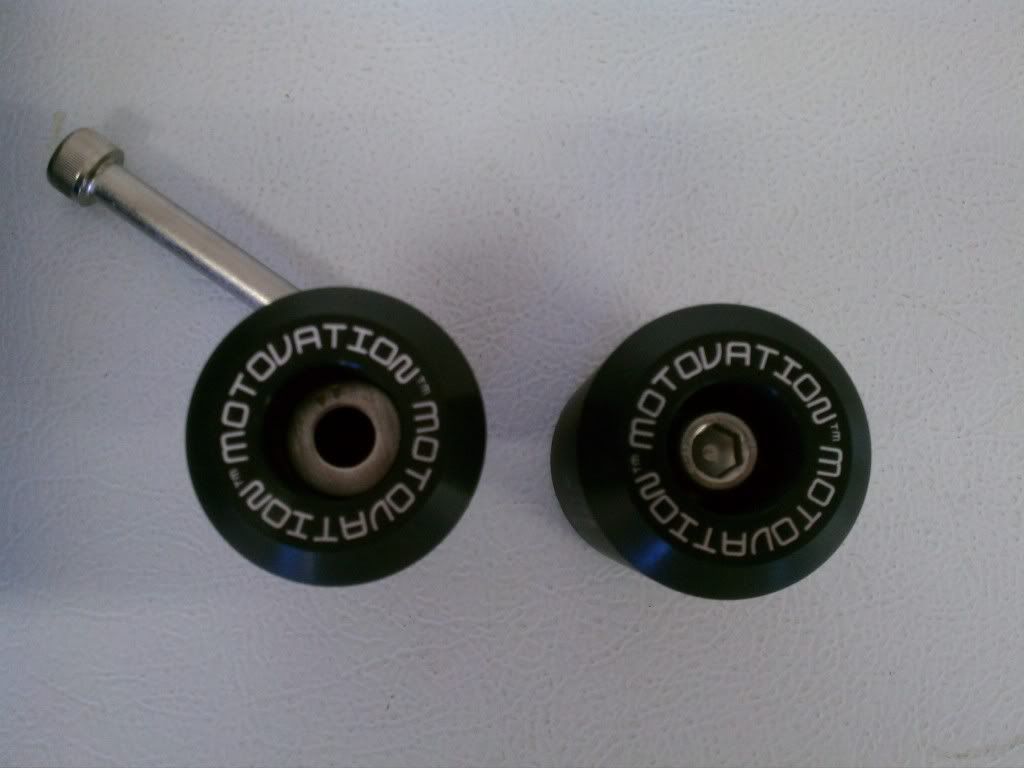 The complete product finished to the point it is mechanically safe to ride!!!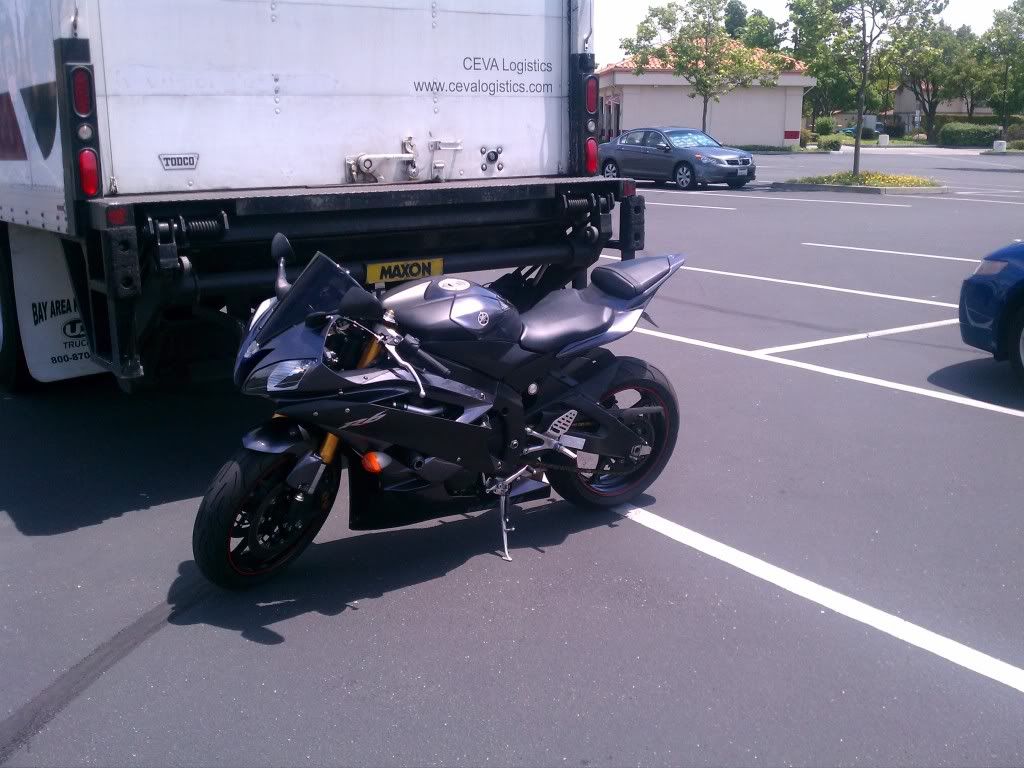 Sorry for the long post, but excited since this past weekend was first time I rode in a long time!!! Prior to purchasing these grey fairings, I didn't really like the color. Then my pops had a coworker that rode his to work, and he said it looked actually not bad. So I picked up full set of OEM charcoal grey with tank from a forum member here. And I am LOVING it!!! It looks great!! :toocool::YEA
I'm not done yet though, haven't installed my mods yet!!! Will update with pics when I'm done installing the mods!
Thanks for looking guys!!
P.S. I know the front pitbull stand is facing the wrong direction! :lmao