Cliff notes are in
Bold
All these build threads got motivated me to finish my track bike and document the progress from acquisition to completion (which will probably never happen). So I'll be using this thread for
posting a few pics and videos from Trackdays this year
that I attend as well as the future bike purchases & progress. My next TD is June 11th at Barber.
This is
somewhat of a "semi-build" or better yet,
like Imaking's thread - "Making it my own."
The bike was pretty much built when I bought it in the offseason. Back story on it - TheTrackDayStore.com purchased it from a guy who turned it into a trackbike. It had a small track lowside and they went through it and made sure everything was good (compression, bolts, forks, etc.)
If you look closely, you can see the hole in the Leo Vince Exhaust cap & the scratchs on the lever, broke rearset peg & scratched engine case from where it lowsided. Thankfully, that was the only damage.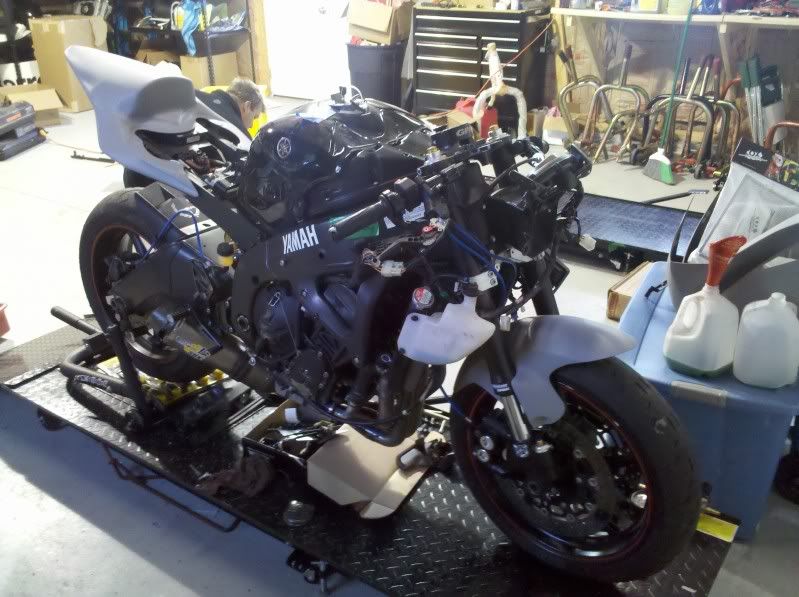 Then they added some more parts and replaced broke parts / fluid / pads, etc (for free!) and sold it to me.
Here's a list of the goodies it came with...
Mods
Leo Vince full exhaust system
Powercommander 3usb
Ohlins S46PR1C2B rear shock
Forks freshend, revalved and resprung for my weight
GPR V1 damper
CRG C-N-R levers
Cox radiator guard
New Armour Bodies bodywork
Keyless ignition
New 520 chain -1 sprocket 15/45
PSR case guard
Vortex rearsets
Vortex clipons
Vesrah RJL pads
BMC Race Filter
Dunlop GP-A 211s
Safety wired to WERA specs
And here's my past, present & future purchases to come...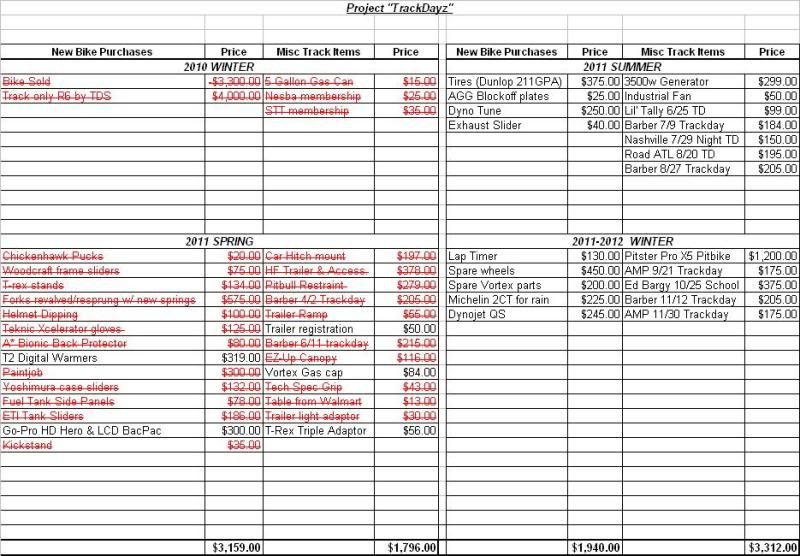 Being inspected and upgraded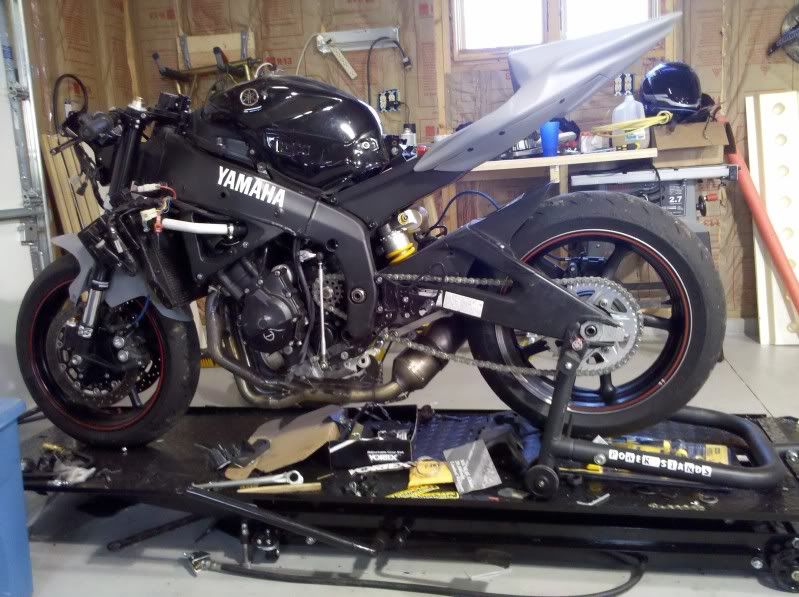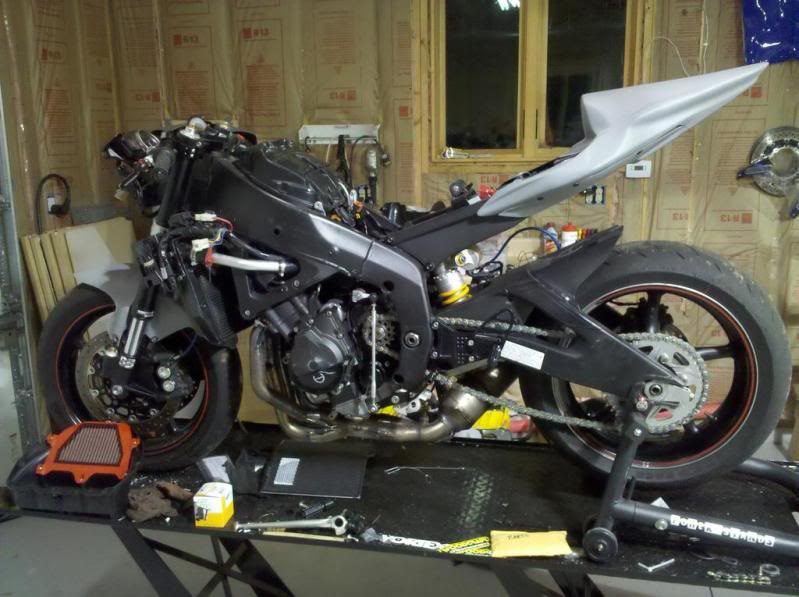 Delivered to me @ Barber on 4/2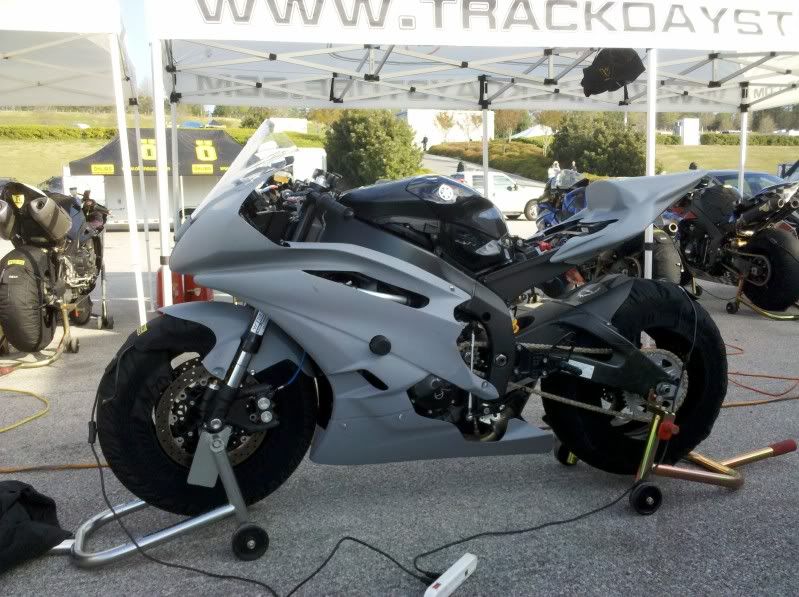 First TD of the season on my "new to me" bike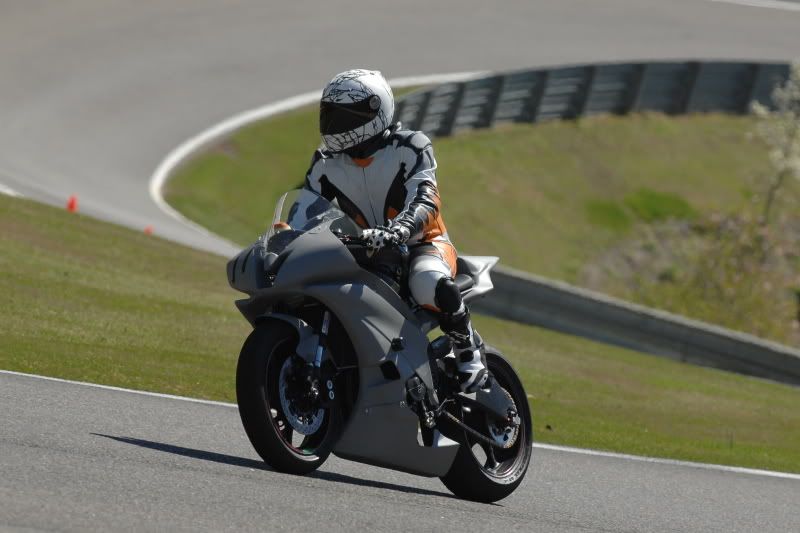 Like the electrical tape numbers? That'll be changing very soon...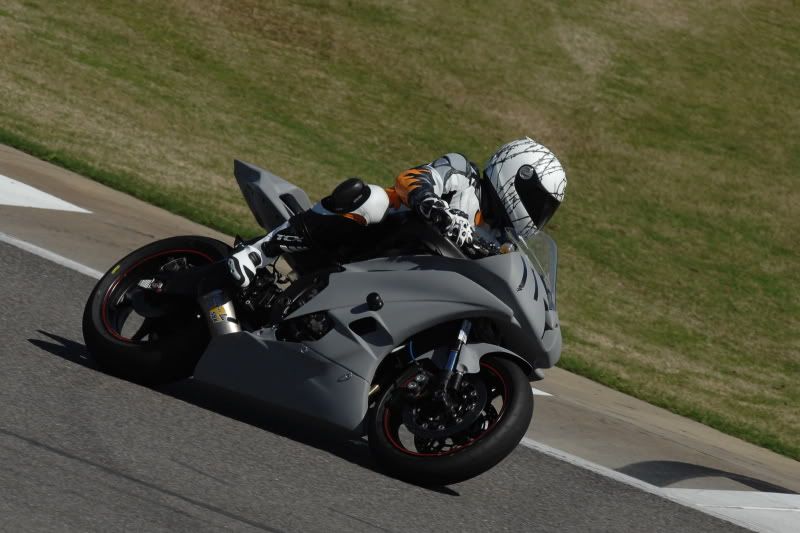 Tested out the Woodcraft sliders and PSR Case Cover
Got a little sketchy on Turn 5 and grabbed too much front brake trying to work on trail braking. Found out that the Woodcraft sliders & case covers are pretty awesome. New Yoshimura covers should arrive today...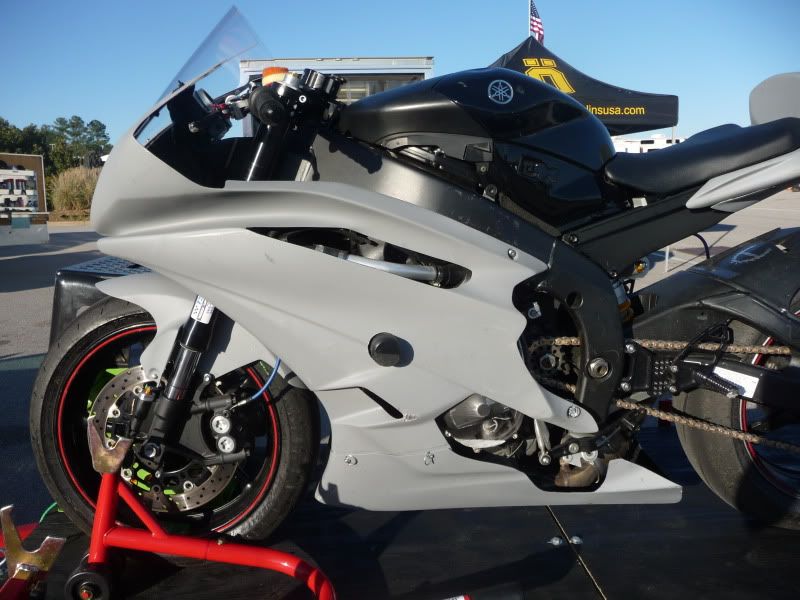 Harbor Freight FTW! The Yamaha Racing sticker actually adds 5hp to the trailer :secret