Proton lights:
Pictures are with lights ON. When off, they are clear.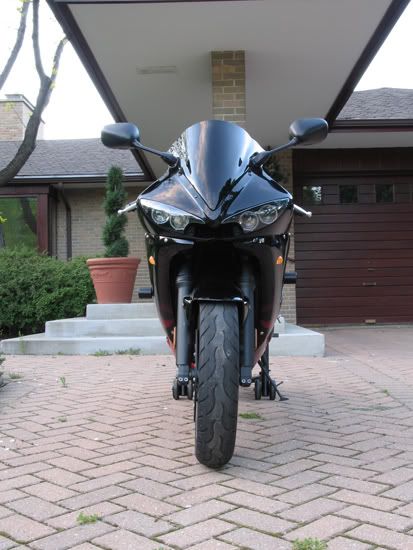 Pros:
- the looks...much nicer than having those big stock canards out front
- the customizability...3 different blinking styles (regular, strobe, fade)
- visibility (night)....night-time visibility is great - the LEDs are nice and bright and the strobe blinker is very eye catching
Cons:
- the price...at $90, they're not exactly "cheap"
- visibility (day)...running lights are almost impossible to see during the day, and the turn signal gets a bit washed out in sunlight.
Neutral:
- installation...pretty straight forward, but cutting and wiring is involved (no plug and play). Wire connectors supplied are not the best. Wire color is not red-to-red, so playing around with it is necessary (or looking at a wiring diagram). On mine, it was black-to-black, red-to-blue, yellow-to-other wire
2BeFast plate light: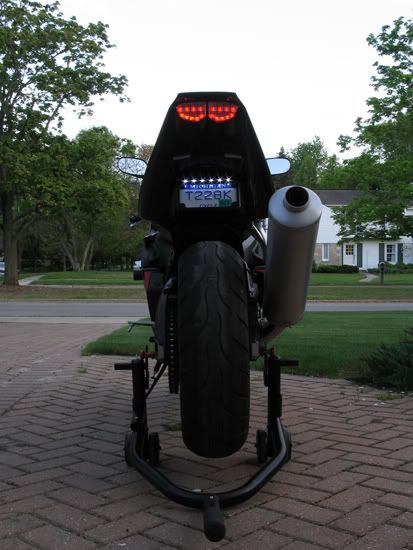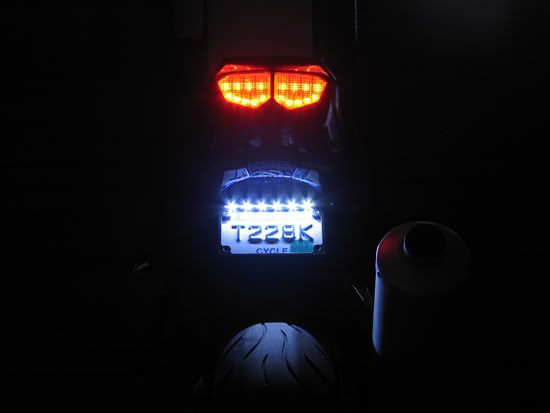 Pros:
- Price...only $30.
- Brightness...very bright white light fully illuminates plate
- Looks/size...not bulky...very compact design and the matte black frame blends in nicely
Cons:
- No instructions included...very simple though, just connect wires to existing license plate light wires - black-to-black, white-to-blue.
Neutral:
- Installation with aftermarket undertail requires drilling a small hole to let wires through.