Discussion Starter
·
#1
·
A while back I wrecked my '02 R6 in which I figured I'd sell it as is and buy a newer model. After test driving the '08 I was disappointed with its performance and figured I'd just fix my '02.
For whatever reason I can't get the right color captured. I've tried two different sony cameras, a nikon, and an iphone 4. Surprisingly enough the iphone was the closest, but still way off. This will give you an idea of what the bike looks like, but until I can find a camera that can accurately capture the blue, it'll look better in person.
I'm still planning on adding some decals here and there, along with a tank protector. I'd like to get a custom one made that runs from the front bottom fairing to the gas tank (pretty much the same design that most first gens have). Also need to find some decent smoked flushmounts for the front.
Pictures after editing the shading: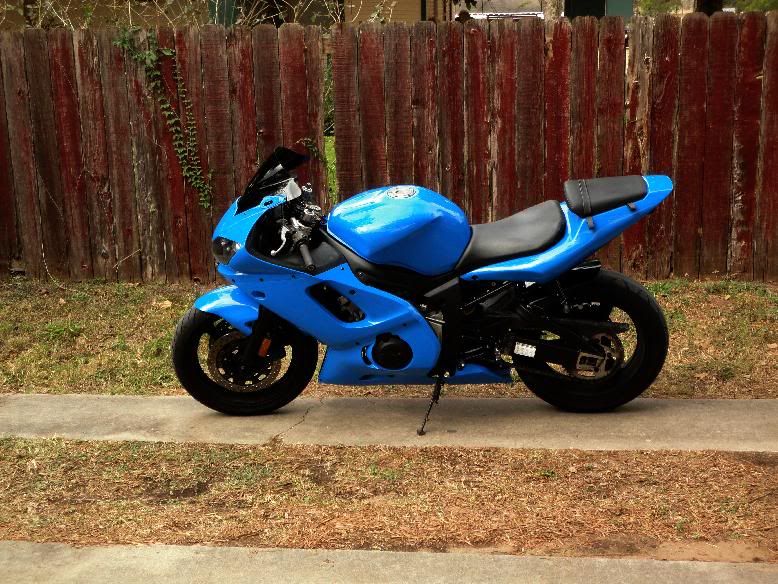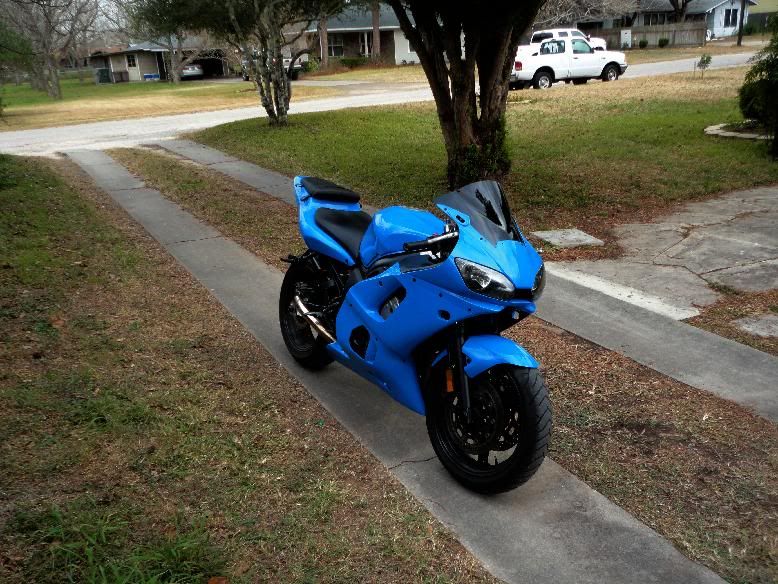 iphone4 pic: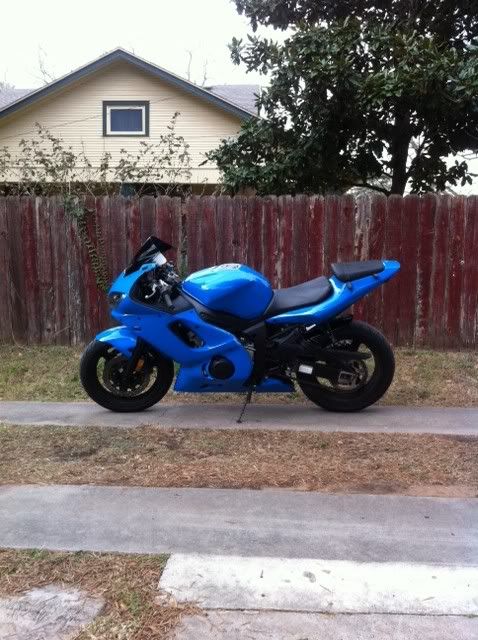 Unmolested pics: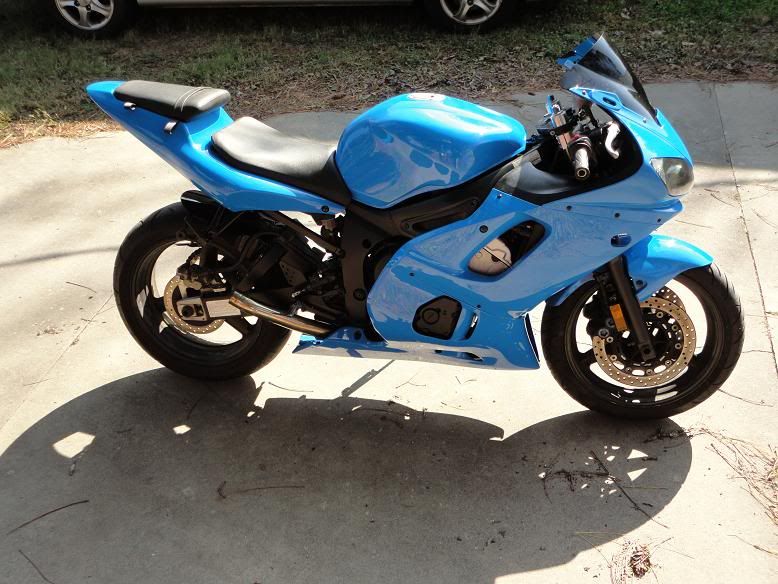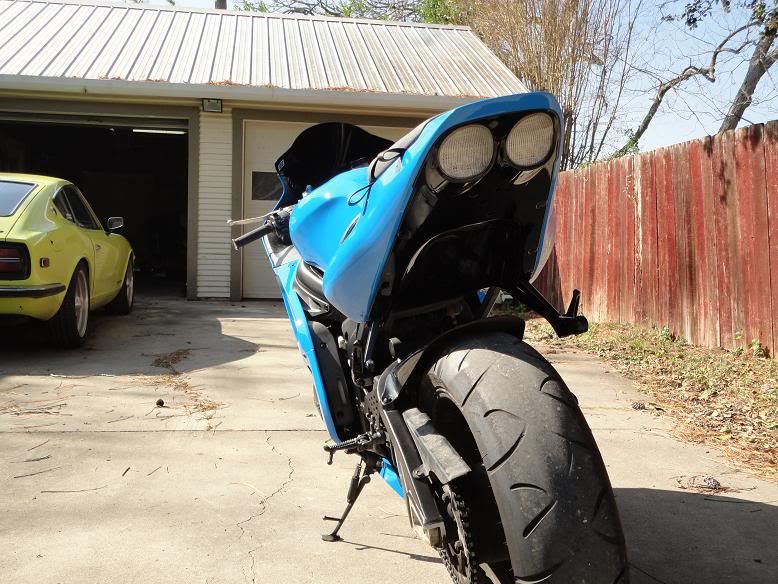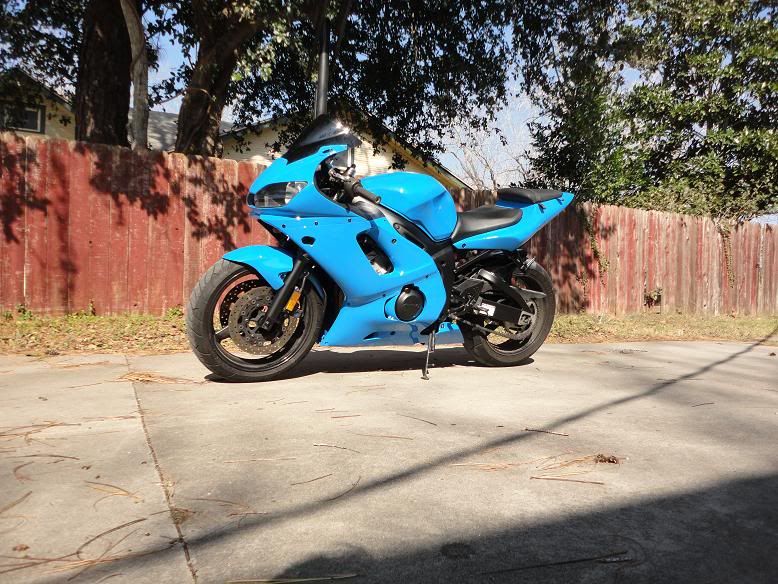 AND NOW, the questions:
1) Like the true dildo I am, I didn't pay much attention when assembling the rear cargo area back together, specifically the latch for the rear seat. So when I snapped the rear seat on, the latch won't release it. I'll start tearing into it from underneath, but any tips or advice before I break something?
2) I bought some aftermarket clipons from a guy that was parting out his bike...he said they were vertex, vortex, something like that. I didn't care b/c I was desperate for clipons at the time. However after searching the net I can't find any like them. They came with their own brake master cylinder that has an adjustable setting on the push rod. I don't like them because I can't turn worth a crap - they hit the nose fairing well before they should even come close to it. I can reposition the right one, but then I need to buy a longer hose from the master cylinder to the reservoir, plus after adjusting the left one it feels awkward...don't know if I'll get used to it or not. They're supposed to be racing clipons so maybe they're not made for OEM fairings...? I dunno...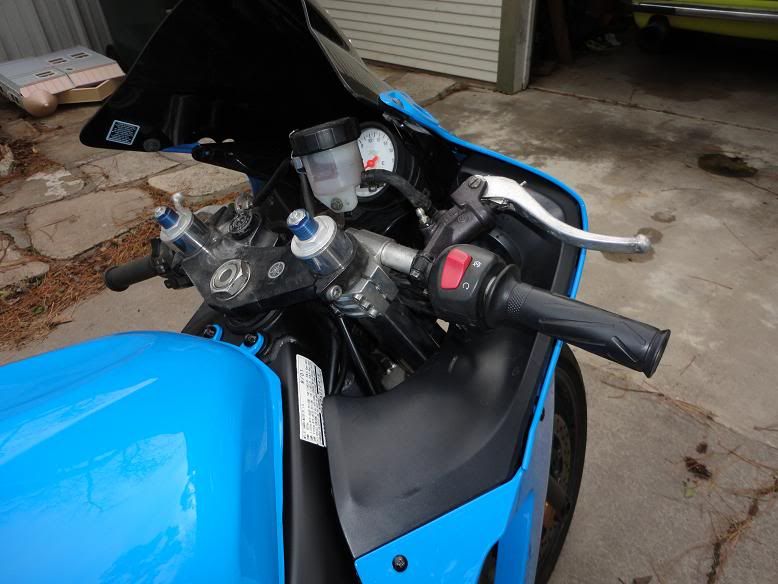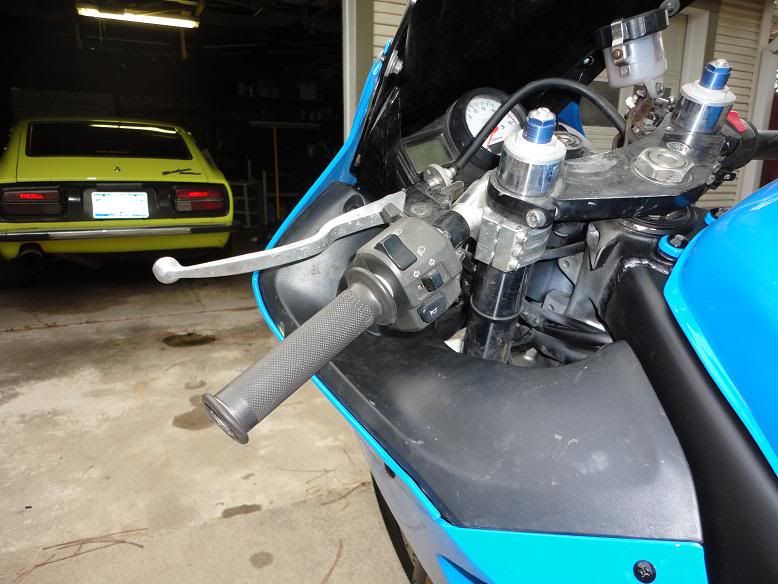 If anyone wants to trade for the OEM clipons I'm game.
3) Also, I'm gonna get some parts powdercoated and I was wondering if I could do this to the muffler. The previous owner put the A.R.T. anodized blue muffler and I like the way it sounds but hate the color.
I took a 100 mile trip on her yesterday with open exhaust and that has got to be the best speed prevention method I've found. Accel and decel is equivalent to a symphony of screaming demons once the gates of hell open, but at a constant rpm the noise gets tiring and monotonous...quick. And anything over 78 mph, omg. My ears are still ringing from it. I will say though, it may be because it's been a few months since I've ridden it, but she seems to ease into triple digits a LOT easier than before with the muffler. :YEA Plus I also changed the air/fuel filters while it was apart...that may have helped.