Discussion Starter
·
#1
·
Targa Sportbike Tail Kits include everything you need to eliminate the ugly stock rear fender on your motorcycle. Almost all of these kits require no cutting or drilling on the part of the installer, simply remove the OEM rear fender, install everything that's included with the kit and you're ready to go! On motorcycles that have turn signals that are normally attached to the stock rear fender, Targa includes a pair of aftermarket turn signals that are much less bulky than stock. Most kits also include an LED license plate lamp as well. The black-anodized aluminum license plate bracket looks much better than stock and will give your sportbike a clean-looking rear end.
Available for the following Yamaha R6 models:
YZF-R6 01-05
YZF-R6s all years
YZF-R6v all years
Targa fender eliminators are not yet available on our website, get one for your specific model by calling TJ at 866.931.6644 ext 817. You can also email us with any questions you have – send those to FORUM at RIDERSDISCOUNT dot COM with TARGA FENDER ELIMINATOR in the subject line, along with the model and year of the motorcycle you ride and we'll get back to you right away.
Targa fender eliminator kits come with all required hardware, included electrical connectors, shrink wrap and various brackets as required by each application.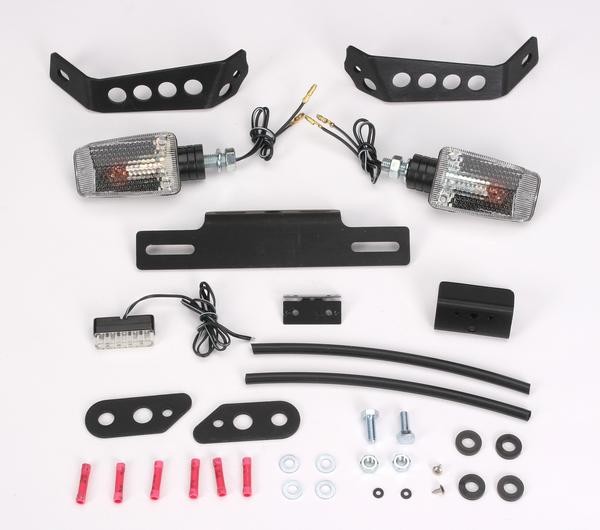 Targa has just about the entire YZF-R6 model range covered with their fender eliminator kits. Here, you can see the components of one that fits a 2001 or 2002 Yamaha R6.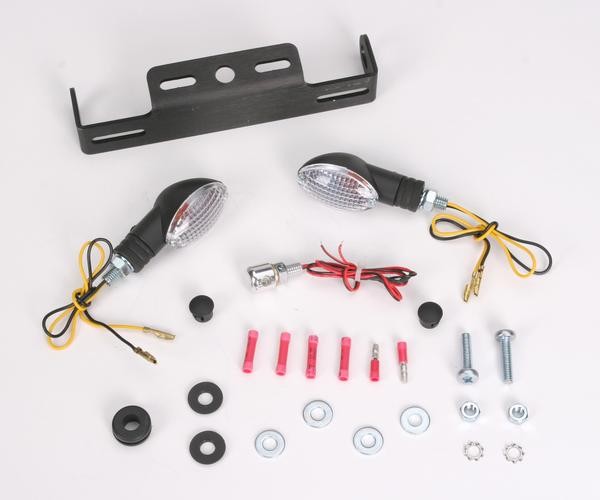 Despite the one shown here fitting an older YZF-R6 (probably a 2003 model), this same kit fits all 03-05 R6's and 06-10 YZF-R6s models.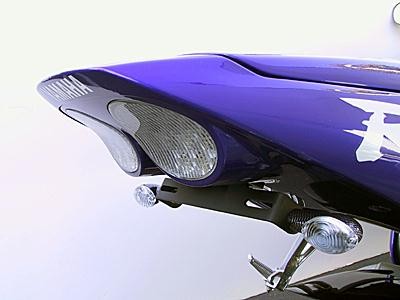 A YZF-R6v equipped with Targa's fender eliminator kit.
Everything you need for the newer R6 Yamaha fender eliminator kit is included here.