A little bit of background:
Started on the street by buying a 2000 Buell Blast. That was a great starter bike.
Always dreamed of having an R6 though, and this spring, after 2 years on the blast, that dream was realized.
I found a great condition 2002 R6 with quite a few mods on it already.
Starting mods:
-Dark Zero Gravity Windscreen
-GPR V4 Steering Stabilizer
-Yoshimura Tri-Oval TRS exhaust
-Fender Eliminator
-LED Flush Mount Turns
-LED Rear signal/brake
-Carbon Fiber-looking accent pieces
-Frame sliders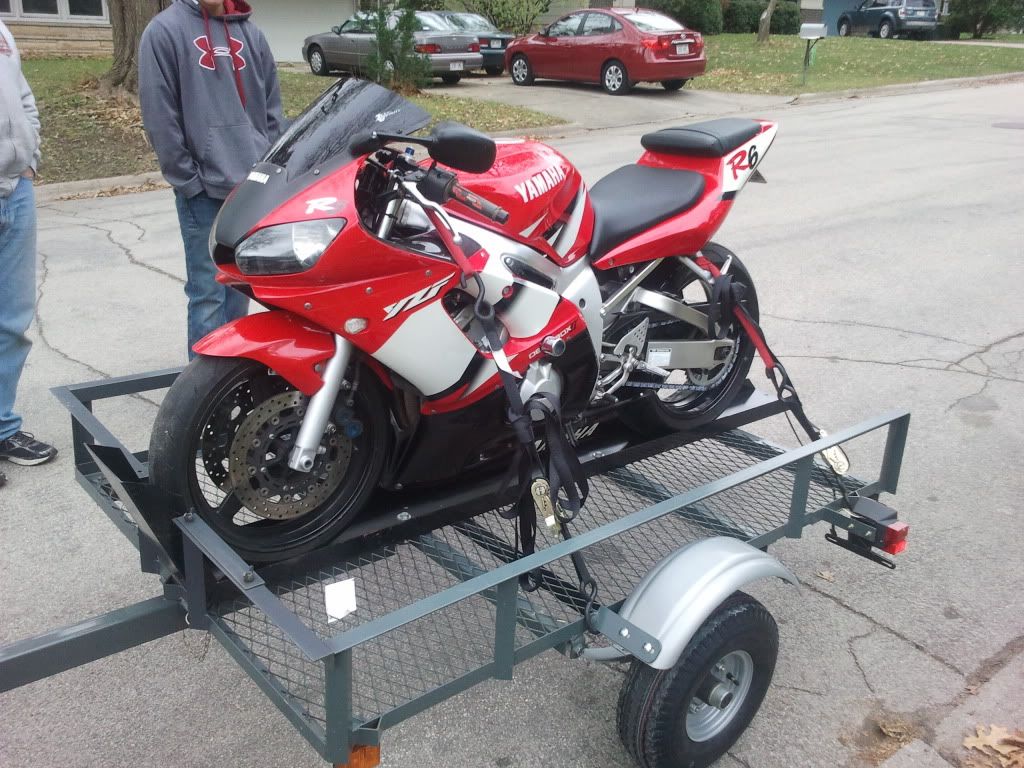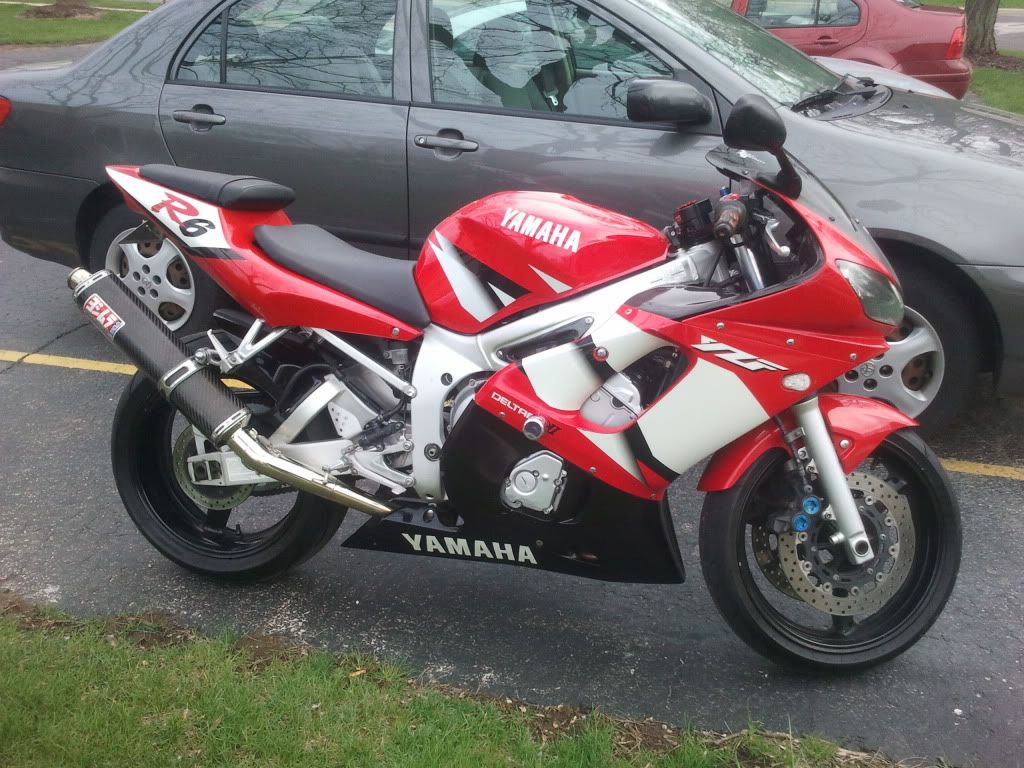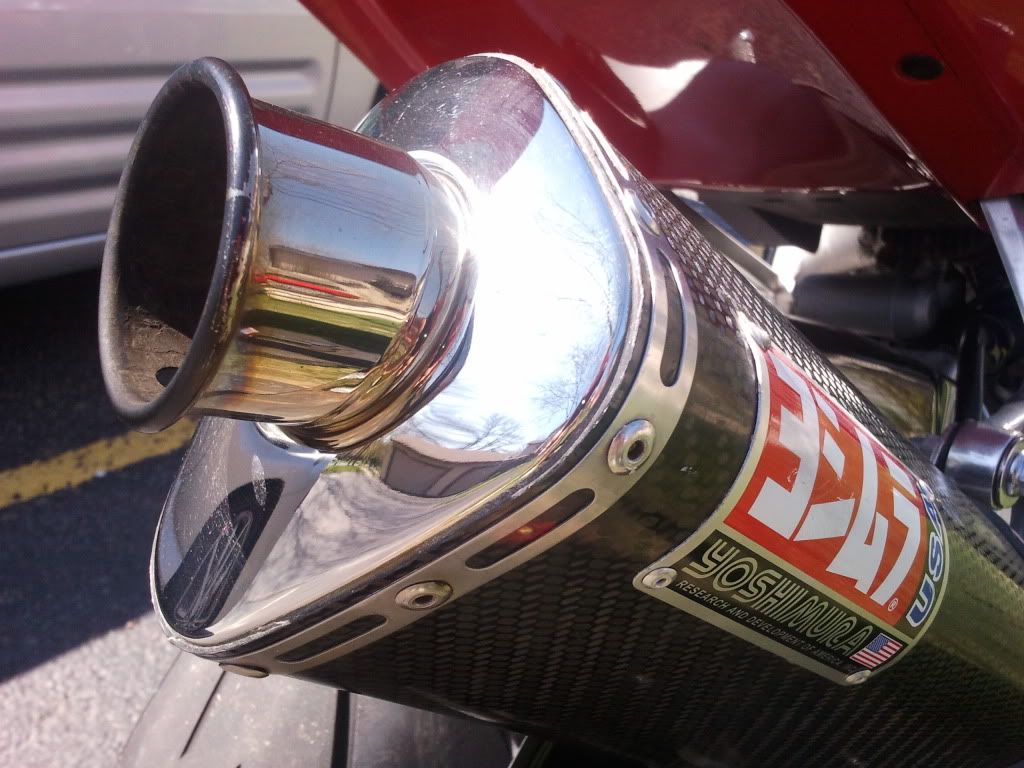 The first mod I did to it was get a new front tire. The current one was very bald. Got a Power Pure
:toocool:
Then I replaced the speedo lights which were burnt out: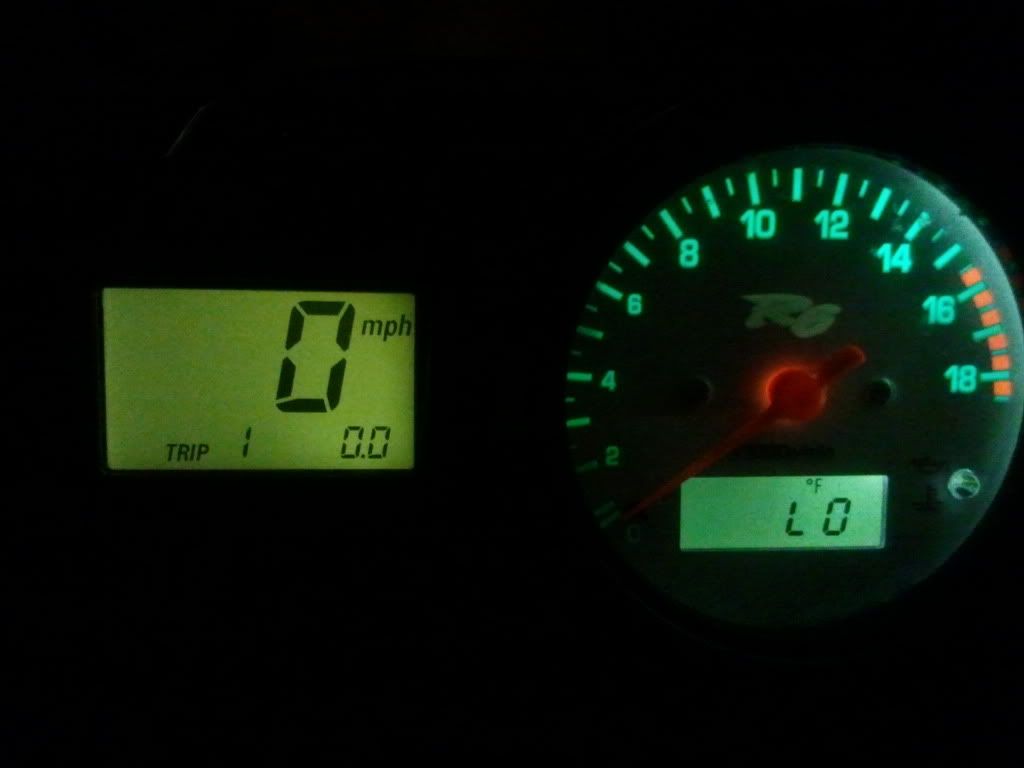 Next I got a LED Flasher relay, as the turn signals were not flashing right/consistently.
Got rid of old one:
Sitting next to Lake Michigan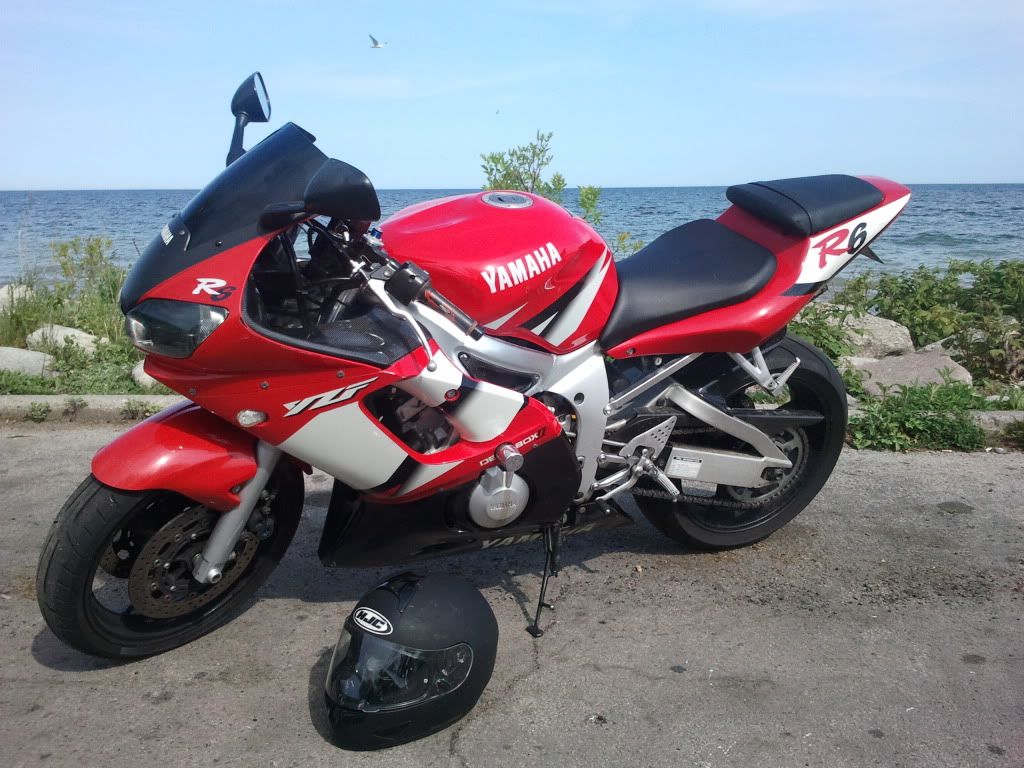 Track Time
I always knew I'd want to track my bike someday, and my well-paying internship this summer allows me to do that. So I started buying stuff for the track.
I bought:
-Alpinestars GP-Pro Suit (size 48)(Thanks Chiefsmokedawg for recommending it!)
-Teknic Xcelerator Gloves (Kangaroo palm rocks!)
-Sidi Vertigo boots (size 13)
Not my room FYI lol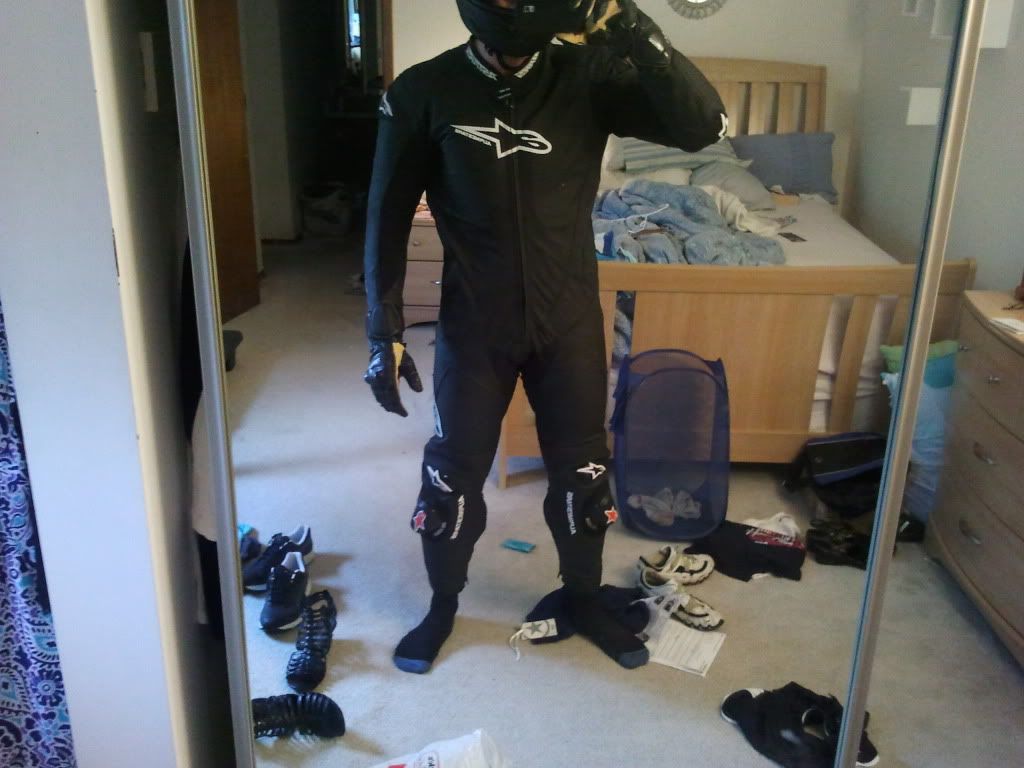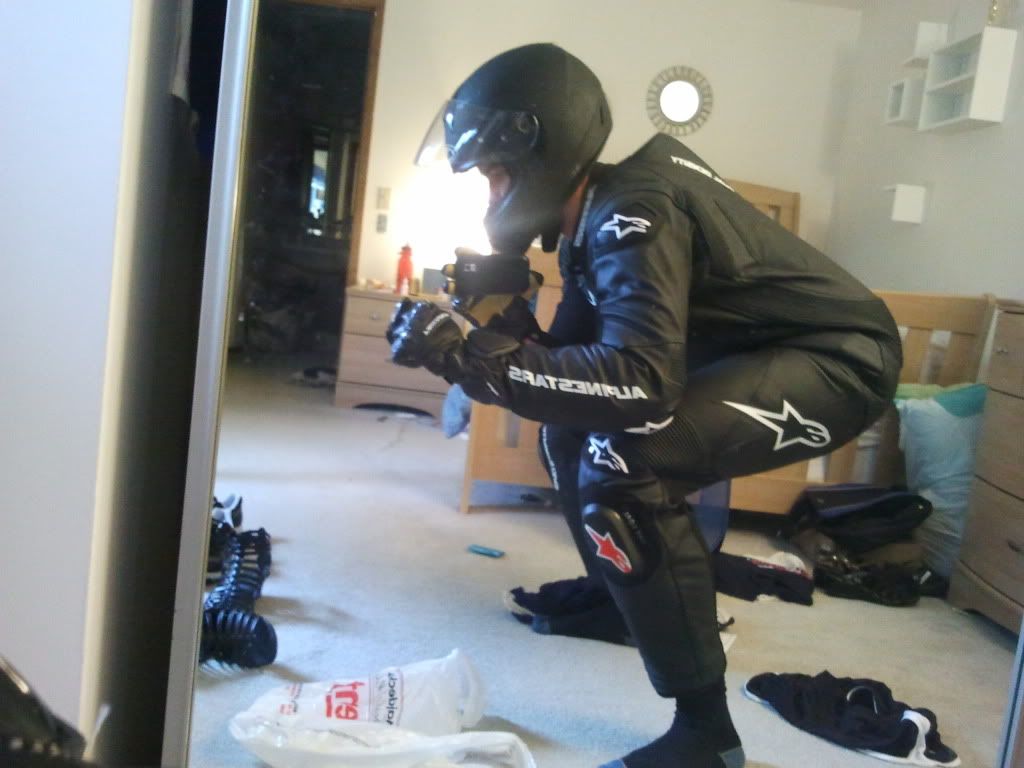 Posts to come later as I upload more photos of my purchases.