Discussion Starter
·
#1
·
One thing, a lot of people overlook when dealing with motorcycles and cars is the cooling system! I thought, I'd chance that and upgrade my cooling system with some Samco radiator hoses, Graves WORKS radiator cap and Engine Ice coolant!
I know Riders Discount sells Samco radiator hoses, but they only sell blue and red! I wanted black (How is black a custom color?), so I had to order them from across the pond with Lindsay West at RaceBikeBitzUSA in the UK! Ordered on 4|27 (Fri) and got them on 5|29 (Tues) along with some Samco hose clamps...
Ordered the Graves WORKS radiator cap from Skip at Graves! For those who don't know, the purpose of an aftermarket radiator cap is
designed to keep your engine from overheating by maintaining a higher pressure inside the cooling system thus increasing the boiling point of your coolant.
And, the Engine Ice, I ordered though Amazon! Brought a case of 4 for $72! $18 a case for those who aren't good at math! :lmao
Of course, I flushed out all the old coolant in the system, took 3 times to flush out the system...
The Samco radiator hoses installed...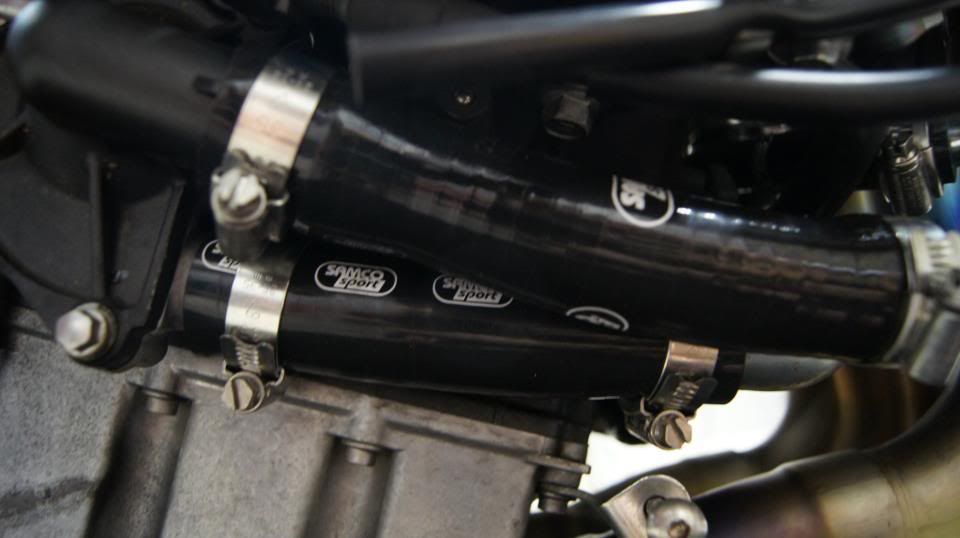 Graves WORKS radiator cap and Engine Ice in the reserve...
So glad to do a coolant flush and upgrade the cooling system with the install of hoses, cap and new coolant! Rode the bike for the first time since the install and the bike runs so much cooler! Yes, the fans did come on one time waiting at a red light, it's summer time in Florida, the fans are going to come on regardless, but it took a lot longer for the temp to rise to 212! On average, the temp was in the low to mid 170s which is very good in 90 mid afternoon Florida heat!
Anyone thinking of upgrading their cooling system, should look into some Samco rad hoses, Graves WORKS rad cap and some Engine Ice! An A+ triple threat! :flex: