Discussion Starter
·
#1
·
Wassup Fellow Riders!
It's time for a little mod on the exhaust of the R6. So I thought I'd post the progress and results. Excuse some of the fuzzy pics, those were taken on an iPhone while the clear pics were taken on real camera. So here goes...
First the before photo:
Then the obvious, I did some measurements and removed the exhaust can: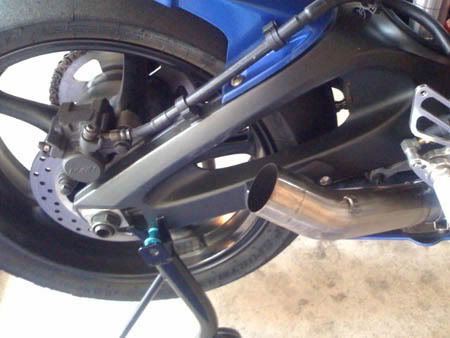 The objective was to preserve the Yosh plate & reduce the overall length of the exhaust can: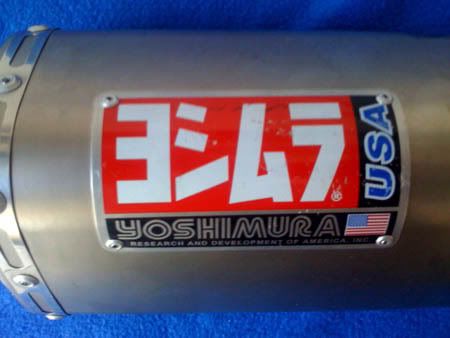 After all the measurements and markings were made, we made the first cut. This part took a little longer than expected. We first used a dremel with cutting disks for metal, but it wasn't getting anywhere….hmmm.. maybe because the can was made of Titanium!?
In the end we used a reciprocating saw and it worked out ok.
We had to reuse the front end cap of the exhaust can. So, we drilled out the rivets on the front band: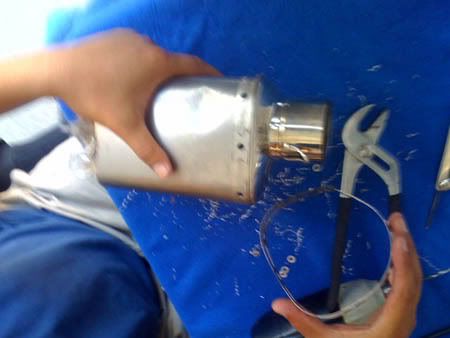 At this point, we were able to pull the front end cap off. Notice all the exhaust packing at the top of the picture that came out. Also notice the remaining center core that had to be dealt with.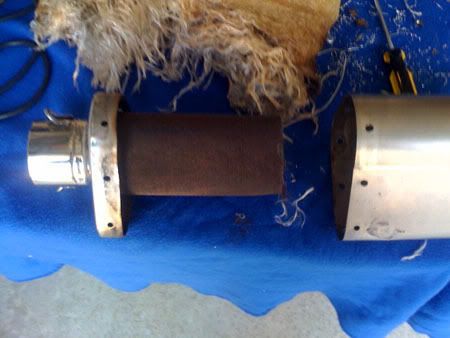 I couldn't reattach the front end cap with the core being so long. Otherwise, it would run in to the rest of the core from the other end and prevent from installing it. So, I had to do a little more trimming: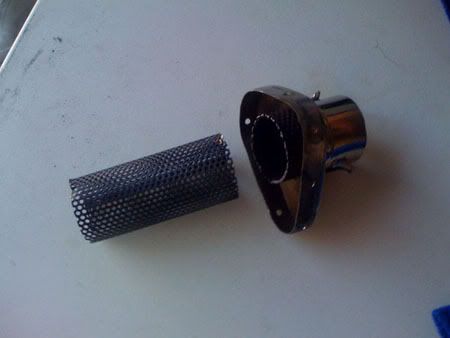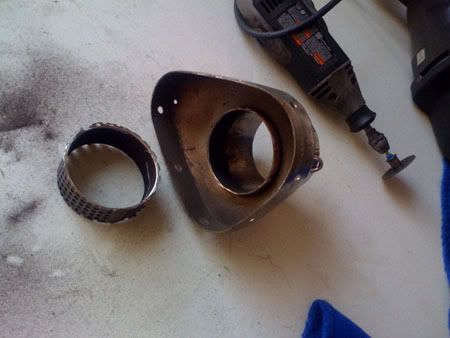 After that some clean up of the ends was in order:
Now the hard part; reassembly. Doing this alone, I could see why it would be difficult, but since I had extra hands, it didn't take too long to do some prying and finagling: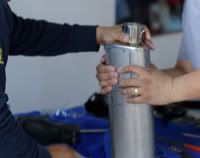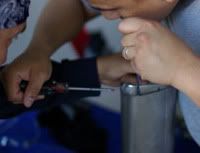 Time to redrill holes for new rivets. I used the exhaust band as a template to mark where I need to drill the holes for the rivets.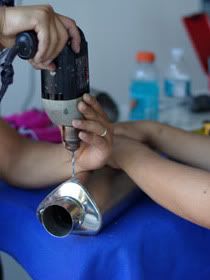 What time is it? Rivet time!
Rebuild complete:
"Lemme get my polish on"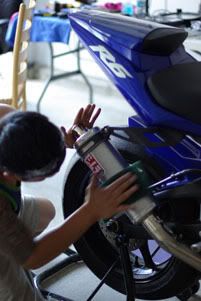 VOALLA...Fin:
With the right tools and extra set of hands this mod took about 2hrs. The sound is a little louder but not ridiculously loud and it looks DAMN good!
-Ikaika