Discussion Starter
·
#1
·
I installed 1 .90 and 1 .95 ohlins springs in my forks as long with a 20mm ohlins valve kit. I have rebuilt many forks before never put in cool new internals like I did this time but it's still no different then just a regular rebuild. I did everything just like manual states for both tear down and rebuild. I did the clutch side fork first and then I did the brake side. Everything went smooth as usual except after I finished I noticed something looked kinda off.
The silver piece on the top is not even close to even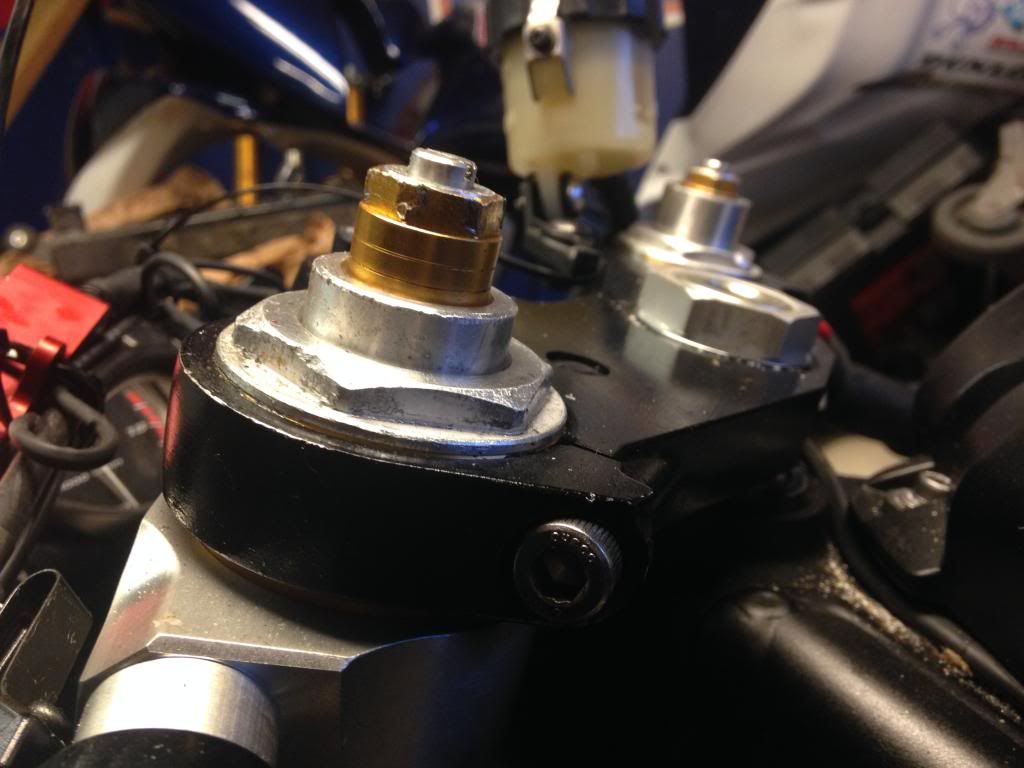 I haven't been able to ride it yet because my ECU is getting flashed by the great Ant but I have sat on it and bounced the front end as well as pulled the front down off the bike. The suspension feels way better ( my old springs and oil were bad 7k miles on the bike).
I have am extra set of cartridges with caps for my forks (it's a 07 if anyone doesn't know) so I looked at the caps on the spares and they look the fork on the brake side.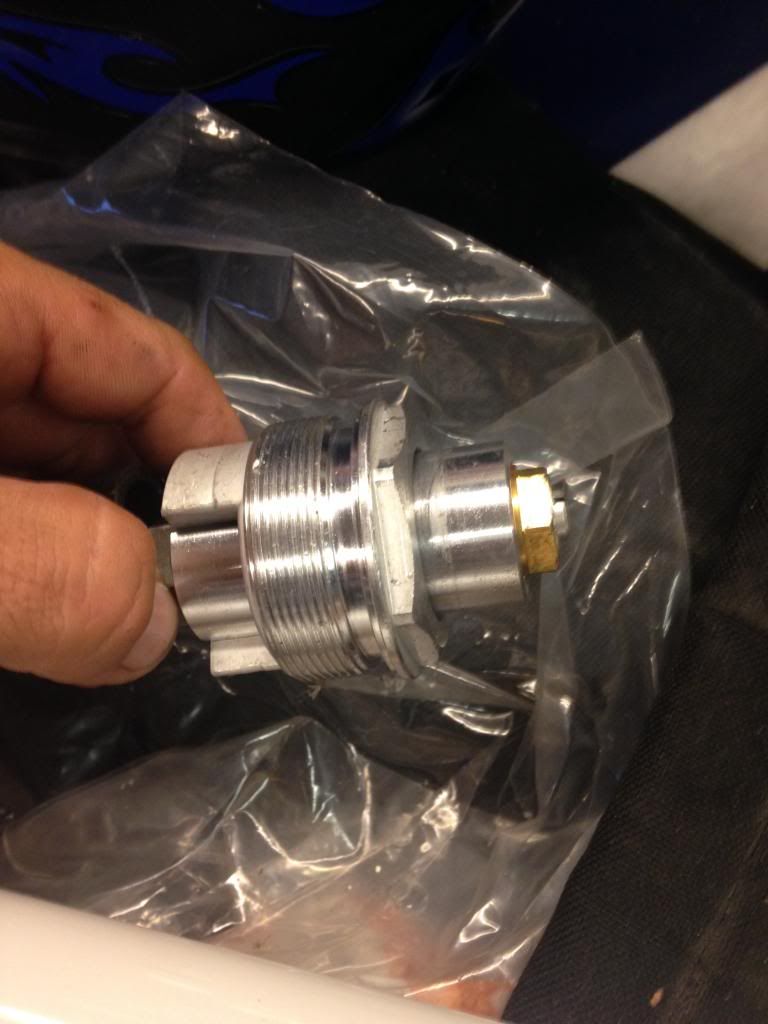 The only thing that not really worries me but kind of concerns me is that the clutch side has more adjustablity because you can screw the gold part (not the greatest at setting suspension so I don't know the proper names) down more.
What do you guys think? Should I pull the cap off the brake side and make sure the dampening rod is seated properly or maybe the cartridge isn't screwed down all the way. Idk I'm kinda lost and before I tear them back open I'd like to get some opinions on WTF could cause this
Thanks.