Discussion Starter
·
#1
·
So after seeing how dry the swing arm bearings, and suspension link bearings were on my DRZ, figured I better do the R6 as well.
So start by removing the radiator... seriously. Got to love sport bikes, where even a simple oil change requires removing a bunch of stuff. Even the gas tank had to be removed.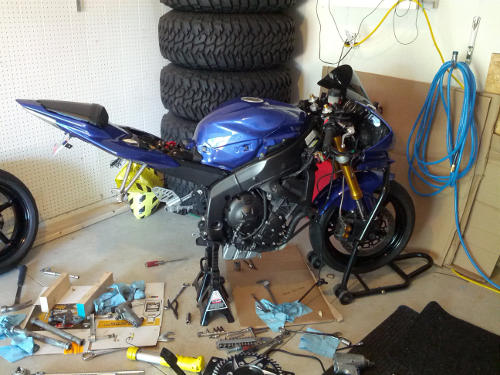 I had hoped the pivot bolt for the swing arm would just unscrew without removing the castle nut, however it did not, so I was forced to sacrifice a socket to make a special tool to remove it.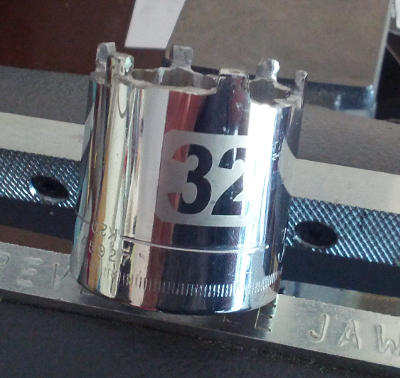 Got a pile of parts on the work bench now, to be cleaned, re-greased, etc. The bike will be apart for at least a week, as I'm sending the shock off to be serviced, and re-sprung for my weight.