Discussion Starter
·
#1
·
There's an Italian saying "Gallina Vecchia" which means that an old chicken makes good soup, but isn't much use for laying eggs. Valentino Rossi, at age 30 still managed to lay another golden egg after capturing his 9th world title at the Malaysian GP in October of 2009. In commemoration of this feat, Drudi Performance designed yet another one-off AGV helmet for Rossi. Now, this same design is available in the USA as part of a limited production run of 3,000 units worldwide. Like other limited edition Valentino Rossi helmets, The Chicken is perfect for the collector, or anyone looking for a unique helmet that is unlikely to be found out on the road or at the track.
This helmet is not yet available on our website. Talk to our expert staff for help getting fitted for this Rossi Limited Edition Helmet. You can reach TJ at 866.931.6644 ext 817 to order today.
The Chicken AGV GP-Tech Limited Edition helmet.
Every helmet is labeled with a badge indicating which number of 3,000 it is. For the connoisseur, stickers on the back can easily be removed to clean up the helmet's look.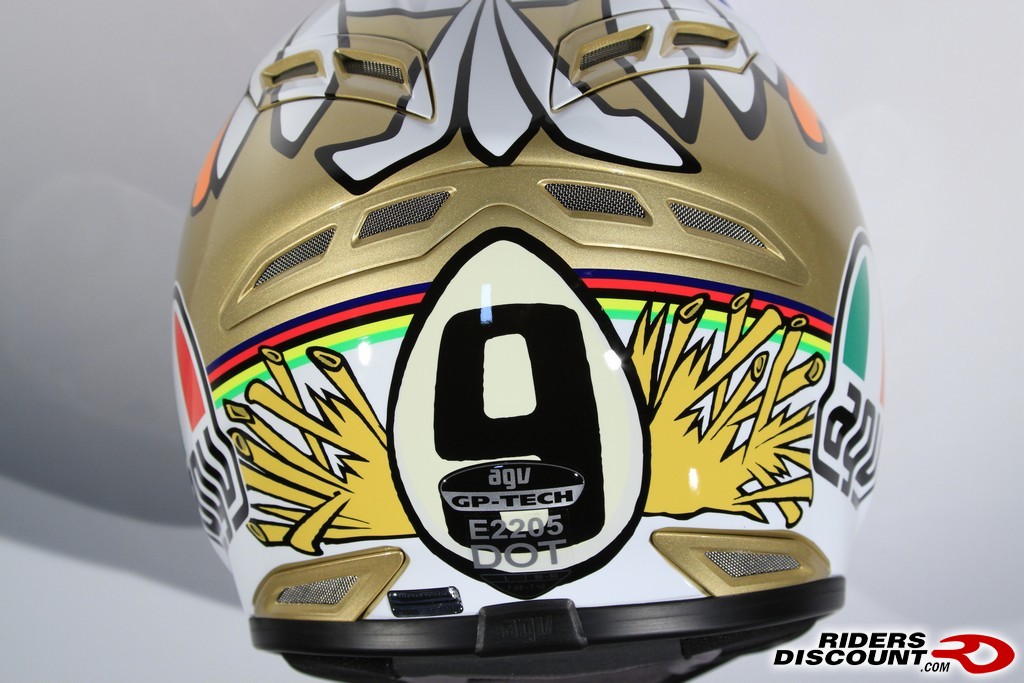 Each helmet comes in a limited edition collector's box.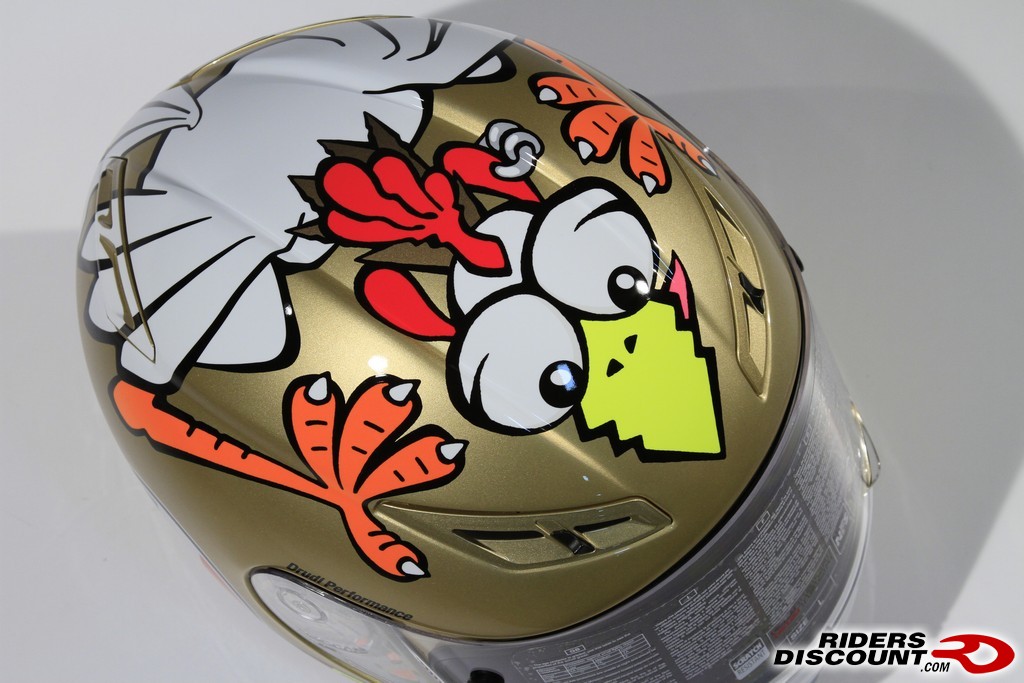 Don't forget to ask for a smoked or mirrored visor when ordering!