My Feedback:
http://www.r6-forum.com/forums/showthread.php?t=76098
The one on the left has a clear shield on it.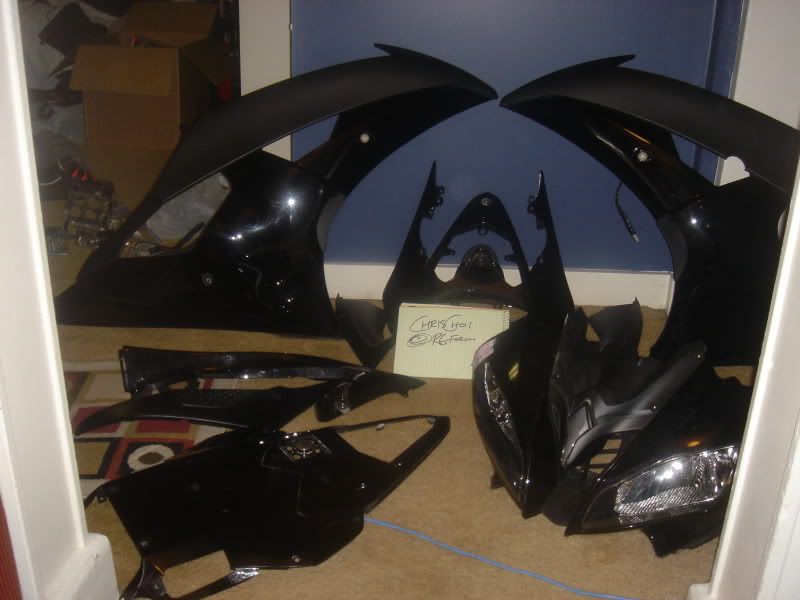 The damage on the wasp head on the right:
Will have Gregg's Custom Flushmounts in the plastics. A few LED's burnt out in the one, but you can have Gregg's replace them for you or you can take on a day project and replace them with brighter LED's.
Tank is in good condition. No dents or scratches or anything. Just minor rub marks where my jeans/belt touched the tank. Yes, it has a Progress tank protector and Stomp Grips.
Not sure of a price but open to offers.
Just make me an offer, you can see from my feedback, I'm pretty easy to work with and will close on most fair offers. Cash is also a good thing.
We can make something work.